If there is one game that is at the center of all possible speculation, it is indeed Grand Theft Auto 6. If the starry firm officially announced its development a few months ago, we are still and still waiting to learn more about him, but also waiting to discover the first images of the latter.
However, while waiting for any official statement from Rockstar Games , we fortunately have a few leaks to get our teeth into, and the latest reports an imminent announcement .
GTA 6, its announcement very soon?
We know this all too well, but the wait for GTA 6 to release is just getting incredibly long! However, it could be that things are accelerating at high speed since, according to a well-known insider from the Rockstar Games community, the developers should not wait too long to finally give us the official announcement of the game.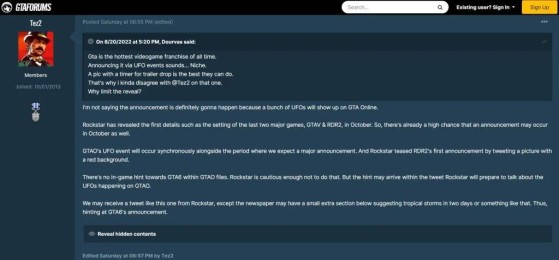 Thus, and according to a discussion on GTAForums , the insider responding to the name of Tez2 claimed that Rockstar Games should introduce several UFOs in the Online mode of GTA 5, and this two weeks before Halloween. Subsequently, the latter confirmed that one of them should appear on the date of October 23, and it should be related to the recent discovery of a potential easter egg which was found through GTA Trilogy Remastered Definitive Edition. This one features a photo of a house and it's displayed in one of the game's bars, specifically the one at the Lil' Probe' Inn which is entirely alien-themed. And there you wonder where he is coming from and we understand you, but we will explain everything to you, don't worry.
Subsequently, Tez2 then explains that many players have been unable to identify this famous house, and that in addition, there is a UFO floating in the air just behind it. As a result, the insider claims that it could have a real link with GTA 6, and that Rockstar Games could then make the official announcement of the game during the next GTA Online Halloween event , just that!
We grant you, this theory still seems to be quite far-fetched, and we will never say it enough but, at the time of writing these lines, it is only a rumor and mere speculation. However, we understand that the slightest thing, the slightest element, can put the whole Rockstar community in turmoil because it's been months if not years now that we are all waiting for this next opus. patience patience...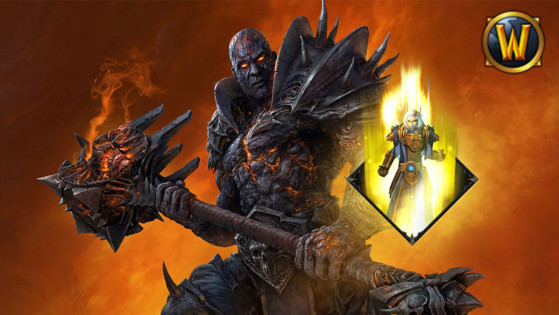 The end of Shadowlands and the start of the World of Warcraft expansion Dragonflight are fast approaching! On this occasion, Blizzard invites its former players to venture into the Shadowlands before the fateful hour... completely free of charge! A Sesame for level 50 is even offered!