Grand Theft Auto 6 has been the target of several rumors and leaks for months now. If the next opus had to face the biggest leak in the history of video games , new rumors come to add certain elements as to the content that we should have in GTA 6. Everything happens once again in the Online mode of Grand Theft Auto 5.
A new easter egg puts players on the trail of GTA 6
Recently, we had the right it seems to what should be the next city of GTA 6, and this time, it is again thanks to the Online mode of GTA 5 that players have made a new discovery, and more precisely thanks to the arrival of a new car: the Hotring Everon . Indeed, according to Gaming Detective on Twitter , if this new car is inspired by the Toyota Tundra TRD Pro NASCAR, players have the possibility of putting several paintings on it, including one that caught some of them.
As you can see in the tweet above, this is a painting highlighting an advertisement for the brand of eCola (the Cola of Los Santos!), except that! Contrary to what we usually see in GTA 5, here we are dealing with a brand new bottle design , but not that unknown. Indeed, for the most observant, here we are dealing with the same bottles present that we could see in the huge leak of GTA 6.
Leaks, leaks and more leaks!
As we were telling you, this is not the first leak of which GTA 6 has fallen victim , and even if everything suggests that these are new clues for the next Rockstar Games title, we must still even take all this with enormous pliers since at the time of writing these lines, absolutely nothing has been formalized on the part of the starred firm.
Anyway, from what we know, GTA 6 could find its plot in the city of Vice City but not only since other names have appeared with apparently a fictional Chicago, and the scenario would feature two protagonists with a man and a woman. The very heart of the story, we do not know it yet, but we obviously hope for events worthy of the name.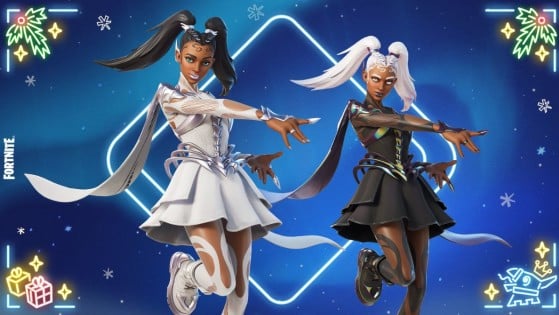 The New Year is fast approaching, but before that, it's time to take stock of your year 2022 in Fortnite. Favorite season, number of Victory Royales, time spent in the game... This site tells you everything!