While Disney Dreamlight Valley was unavailable for most players on October 31, 2022, the developers took the opportunity to fix this infinite loading screen issue and roll out the update which was supposed to happen later this week. This fixes many bugs and optimizes DDV.
The full patch note for the October 31
Game improvements and optimizations
Improved performance and stability on Xbox (players were having issues since the October 19 update in particular),

Added input alert during game startup sequence.

Added an option in the Settings menu to remove in-game flash effects . This will impact: lighting flashing during thunderstorms and the white flickering effect in clouds during thunderstorms (thunderstorms will appear as normal rain showers and will continue to be monitored). The flashes while catching a fish can also be changed.
Added an option in the Settings menu to remove screen shake effects in-game. This will impact: Screen shake when successfully catching a fish, screen shake when waiting during fishing action or during mining action, screen shake during digging action.
Removed the exhaustion effect (the screen that turned gray and red when you ran out of energy)

Improved the clarity of the Sunshine Plateau quest objective description involving Sparkling Root Beer.
Bug fixes
Fixed the Mother Gothel quest "Restore the Sunstone" getting stuck.

Fixed an issue preventing villagers from accepting meals at Chez Rémy restaurant.

Fixed the castle motif on the Disney Castle t-shirt.

Fixed an issue that prevented players from picking up certain items under palm trees on Enchanted Beach.

Fixed Toy Story themed fancy table to allow items placed on it to be picked up.

Moved a lamp in Mickey's house to prevent objects from getting stuck behind it.

The Friendship quest and Scar's Gift will now only be available after completing the Sunny Plateau quest.

Halloween rewards acquired through the Dreamlight quest can now be redeemed correctly through Scrooge's Delivery.
Pressing "B" (circle) now skips dialogs.
The Dreamlight mission "Trick or Treat" now requires giving candies to characters.

Villain Starpath's palm tree can now be found in the Wardrobe menu.

Various online service improvements.

Scar's Volcanic Stove now requires coal to cook.

Scar's Volcanic Stove can now be selected after being placed in the world.

The Collection menu now updates correctly after collecting items.

Moana's level 10 friendship item color changed to the intended color.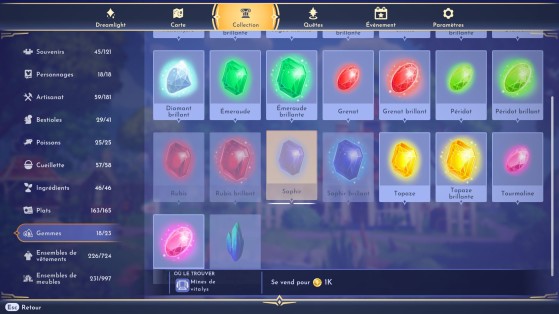 The 5 notable and appreciable changes
Although this update is minor, it brings some interesting changes worth noting:
The Collection Menu which is now fixed: you will finally be able to see the Enriched Earth or the Rubies displayed correctly in your collection,
The famous volcanic stove in Scar's cave can now be used by everyone BUT now requires Coal: before, it was "free",

If you haven't done the Halloween quests yet, note that the one called "Trick or Treat" now requires you to give the candy to the characters in your village,

It is now possible to skip dialogues faster!

It is now possible to buy multiple copies of the Halloween items you get through Dreamlight Missions: go to the Scrooge Shop to place an order.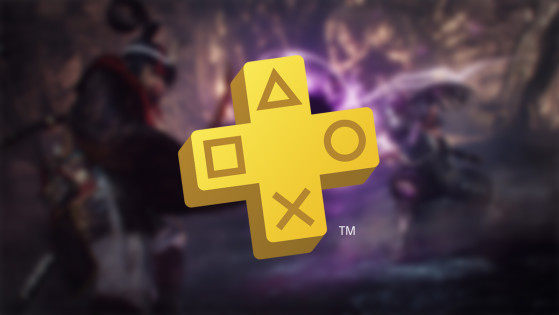 And let's go for the discovery of the 3 new games available for download for all PS Plus Essentials subscribers from the beginning of November. And it's a good batch with souls-like, Harry Potter and a very strong indie.