Always there when needed, the Digital Foundry team has released their comparative analysis of God of War Ragnarok on all PlayStation consoles. All the parameters and graphic modes are discussed in detail, as are the big differences between the versions and the PS4 is ultimately not so far from its little sister.
PS4 VS PS5 version: so what does it say?
Digital Foundry has released its complete comparison of all versions of the Santa Monica hit for the end of the year. The verdict ? A mind-blowing job has been done by the teams to ensure that Ragnarok runs smoothly on PS4, while maintaining a visual fidelity that commands respect. As a reminder, the PS4 was released in 2013 and even if it makes the console fan spit like never before, this version is a real success. The PS5 is obviously not left out, as we specify in our test, the comfort provided by the high frequency display which propels the refresh rate beyond 60 frames per second brings visual comfort which makes the return complicated. However, this is not enough to deprive yourself of such a big exclusivity if you are on PS4: your good old black monolith will always do the trick, there is no doubt.
The game of your 3 day weekend
As you can easily guess, many of you will spend your 3-day weekend glued to your controller , traveling through the 9 kingdoms of this new epic journey of Kratos and Atreus. And as usual when it comes to AAA, we've got a wide range of guides and tips to help you get the most out of your game. From the full main story walkthrough, to our video guides for bosses captured on max difficulty, through the position of all the crows and all the chests realm by realm, find our complete guide below. Good game everyone !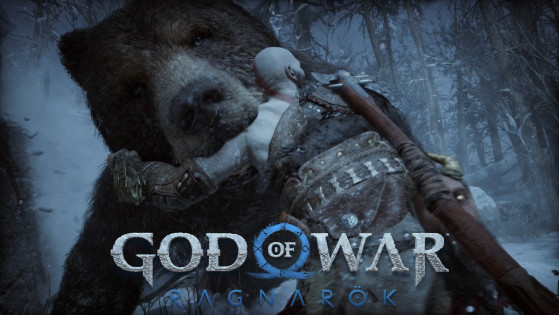 The very first boss in God of War Ragnarok is a furious furball, which will put you right back into the action. Here's a written strategy guide with tips and tricks for defeating him on maximum difficulty, as well as a video of the fight in this mode.