Many of the latest generation games take advantage of their jaw-dropping graphics and have a built-in photo mode, allowing the scene to be "paused". You then become master of the camera and can enjoy the show, add filters, change the colorimetry, etc.
From Ghost of Tsushima, to Horizon Forbidden West to Cyberpunk 2077, the built-in photo mode has almost become a must-have.
Ironically, God of War Ragnarök is just as beautiful, but unfortunately the photo mode is not integrated into it. It is nevertheless planned by Santa Monica Studios, in an upcoming patch. However, our hero of the day would have found this photo mode well hidden in the game, it's just not finished yet...
Hidden but incomplete
The modder renowned for finding all hidden files in games, Speclizer , has found a way to use God of War Ragnarök's photo mode. This is currently the photo mode of God of War (2018), with a fuller interface, and new features, like changing Mimir's facial expression.
As you can see, however, there are a lot of files missing. But Santa Monica has planned an update as soon as possible to release the full version of the photo mode for the general public.
Incredible scenery to discover
Photo fans will be in heaven when the mode releases, as God of War Ragnarok is packed with jaw-dropping settings, characters, and battles.
From Midgard to Niflheim via Svartalfheim, kingdom of the dwarves and all of the nine Nordic kingdoms, many breathtaking paintings are offered to us . The more varied bestiary than ever is also an opportunity to take photos during epic battles. Or simply to follow the journey of Kratos and Atreus and their evolution over the course of the plot.
Enough to add ten hours of additional play to the long hours spent cutting out monsters and gods in this masterpiece that is God of War Ragnarök.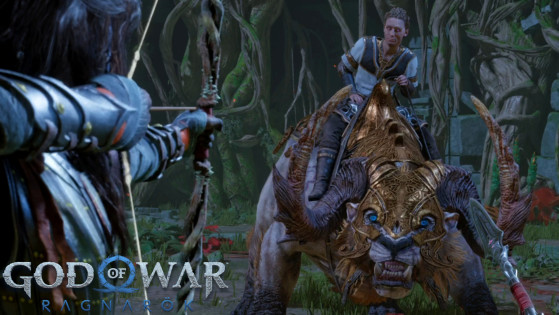 The most insufferable of the gods Ases and his gift of clairvoyance finally face Kratos and his spear Draupnir in the new God of War. Here's a written strategy guide with tips and tricks for defeating him on maximum difficulty, as well as a video of the fight in this mode.