While most players have already completed all of Disney Dreamlight Valley's side quests and activities since the last Lion King update in October, there are plenty of surprises in store for them! As you know, another major update will take place on December 6, 2022, adding two new Toy Story characters, a castle kingdom and much more. But that's not all...
Teaser on Gameloft's social networks
Earlier this week, Gameloft's official accounts published a mysterious teaser with 4 emoticons giving us an appointment on November 30: a compass, a down arrow (south), a world map and a rocket.
Shortly after, the team announced that Disney Dreamlight Valley would finally be available for Mac users (on PC) as of the December 6th update. But that's obviously not the point of the teaser.
Some Internet users thought it was a kind of treasure hunt which would then begin this Wednesday, November 30, others believed that it was the announcement of Stitch who would finally join the game!
The golden potato
Also note that for the past few days, players have discovered an easter egg on the Halloween presentation image! By zooming in on the file, we indeed notice a code that you can enter in the Settings > Help > Enter a Code.
This will give you a golden potato in your mailbox. Currently, no one has managed to do anything about it, but there is no doubt that it has something to do with the surprise of November 30.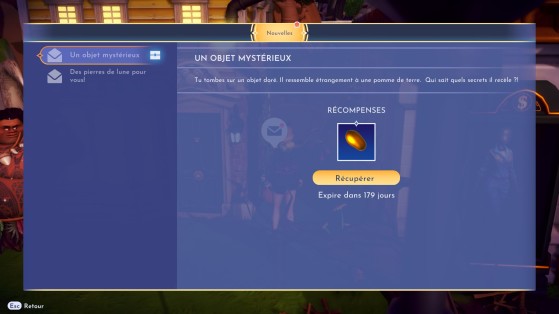 The real surprise of November 30
The tweet fell at 6:00 p.m.: Gameloft reveals an animated image that will actually be the game's next loading screen! We see the character of Stitch under the snow which proves that he will also be there with Woody and Buzz!
We also discover new outfits for Mickey and Merlin in particular, as well as a new familiar Christmas fox. Elsa's secret cave is present in the background: maybe new quests here? Just like the pillar of the Snowy Lands that we can surely finally deliver.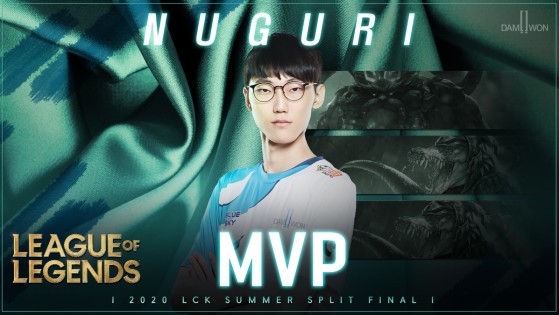 Rumors have been circulating for several weeks, even months, but this former League of Legends world champion is about to end his career. After several difficult seasons, it is time for him to leave the professional scene.