End of the year rhymes with rewards in the world of video games and I'm not talking about Christmas or New Year's Eve but about trophy-type rewards. Indeed, with the multiple ceremonies and award ceremonies that take place at the end of the year, gaming is no exception and Hoyoverse has a strategy of its own to score points with Genshin Impact : Primos-Gems.
800 free Primos for a new award
This year Genshin Impact emerged as the big winner of the PlayStation®Partner Awards 2022 GRAND AWARD.
A title mainly based on the involvement of the public and therefore of the players. Following Genshin Impact's victory in the category, Hoyoverse has decided to offer players free primo gems. For once a hell of a bunch of primos by the way since it is with 800 crystals that the players will be able to leave. This is clearly no small thing when you consider that the game's anniversary event stopped at 1600 primos.
To recover these primo-gems, nothing could be simpler. These gifts will be divided into 4 packs of 200 distributed every day at midnight (server time) directly via your in-game mail. You will receive these between December 4th and 7th but beware: you can only collect them until the end of 3.3 and they will only be sent to you if you are above rank 7 .
Genshin Impact on the way to the Game Awards 2022?
This kind of initiative is not trivial and one could even think that it is a strategy on the part of Hoyoverse. Indeed, and we could already see this last year , players aware that prizes would be up for grabs if the game wins a title are necessarily much more motivated to vote for one game than to vote for another, or even rather than not to vote at all.
However, we remain closer to a nice reward than a real marketing technique. Players are aware that gems could be sent and therefore do their best to make their game win, but that does not mean that the method is acclaimed, with some players explaining that for the magnitude of the reward, one could receive more bonuses..
It remains to be seen if this kind of motivation will be able to tip the scales at the Games Awards next week, in the meantime, 800 primos may already be waiting for you!
For more guides and tips on Genshin Impact, do not hesitate to consult our complete walkthrough of the game with all the character builds, the location of the resources to be collected in the world of Teyvat or the quests for each update.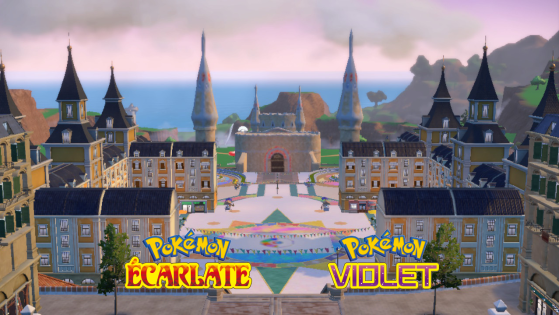 Two weeks after the release of Pokémon Scarlet and Violet, players are beginning to tour Paldea and its cities. Some have also found many problems in the different localities of the game, but what is it really?