Forget everything that we previously said: patch 9.18 won't be the biggest patch in the history of Teamfight Tactics. However, patch 9.19 will certainly be the 'one'. Alongside the Sparring Gloves and the eight different combined items, Riot Games just announced the future update will introduce a new Tier 5 Champion.
Give a warm welcome to the Daughter of the Void: Kai'Sa

Kai'Sa
Origins: Void
Class: Ranger/Assassin
Cost: 5g (Tier 5)
Ability: Kai'Sa dashes past the furthest enemy, gaining a shield and a lot of attack speed for a few seconds.
High risk, high reward — that's pretty much what her ability seems to imply. Also, Riot added that "Kai'Sa's base AD is lower, but she comes equipped with the highest base attack speed in the game." — which seems to imply that she can be one massive hyper-carry. (Source)
Since the Void family will grow, Kai'Sa will come with an additional change to the Void trait:
(2) → One of your Void units does true damage

(4) → All of your Void units do true damage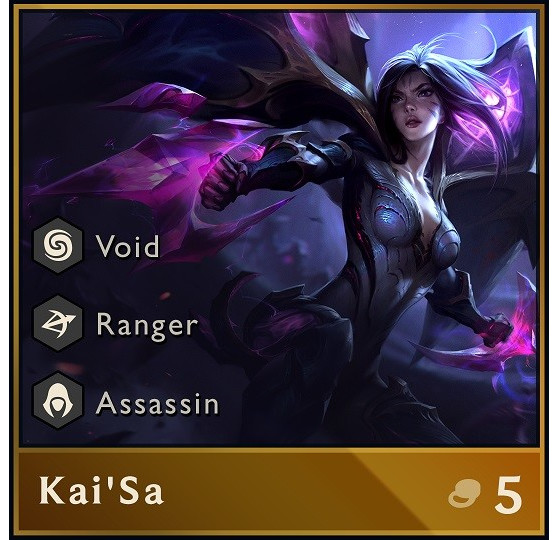 In a fashion way to Nobles — and since Tier 5 can't be found at level 6 anymore — Void will soon become a late-game trait.
The only real apparent downside to Kai'Sa would actually be her ability. Riot explains that her ability "allows her to jump around the map quickly and avoid dangerous situations." Yes, it might allow her to get out of bad situations by dashing out, but we can't really see the good thing in that. It might become a real thing to play Kai'Sa within an Assassin composition, but the point of Ranger compositions is to be cornered — since she's both, she might just jump to her death. Also, by casting her ability Kai'Sa might just dash out of Kindred's ability — which basically means she would also die quickly.
That being said, Kai'Sa doesn't seem to be bad — just awkward, don't you think? I mean, Ranger/Assassin... Read it out loud now: don't you see the paradox? It's almost an oxymoron...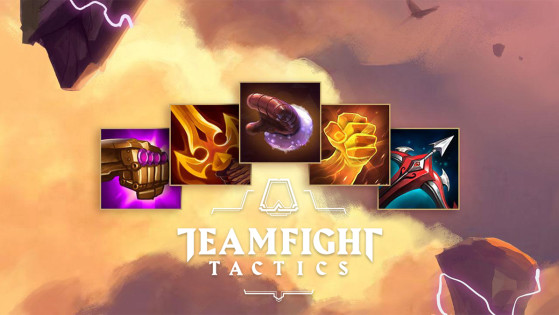 Teamfight Tactics — Sparring Gloves release delayed to Patch 9.19.
Starting with patch 9.19, a new item component will be introduced to Teamfight Tactics — meaning that eight new combined items will soon be available! Sword of the Divine has been replaced, Infinity Edge reworked — item changes will swarm the coming patches!