Overwatch League Season 2 is over! The rivalry between San Francisco Shock and Vancouver Titans ended with an overwhelming victory for San Francisco Shock. Sinatraa and his teammates won 4-0 against Vancouver Titans, who didn't seem able to compete against the Shock.
ChoiHyoBin was crowned MVP (Most Valuable Player) of the Final. His Sigma was the centerpiece of the Californian team — whether protecting Architect's Bastion or eliminating half the opposing team, he was essential in every teamfight. He was clearly the key to victory.
The end of a rivalry
San Francisco Shock versus Vancouver Titans in figures:
5 games

San Francisco 3–2 Vancouver (victories)

San Francisco 15–11 Vancouver (won maps)
San Francisco, the best team in the League
Taking the title from the London Spitfire, San Francisco Shock continued their outstanding run of performances this season and proved — once again — that a full Korean team is not synonymous with victory in the end! Second in the overall standings — with one stage victory and two losses in Playoffs — they were part of each final phase this year.
After losing 4–3 against Atlanta Reign to enter the Postseason Playoffs, they then didn't lose a single map — including during the Grand Finals. They finished the Playoffs with a 23–4 map record, and 20–0 since they dropped into the Loser's Bracket.
This year, there were no less than twenty-four 4–0 victories for San Francisco Shock in 44 games. That's almost 55% of their matches ending in perfect victories this season. With a +66 map differential over the regular season, they were the team that won the most maps — ahead of Vancouver, who had that won two more games.
Shanghai Dragons: could they have won the title?
Only the Shanghai Dragons managed to defeat both teams this season. During the Stage 3 Playoffs they won the title by beating Vancouver in the semi-finals (4–1) and San Francisco in the final (4–3). Will 2020 be the year of the Dragons?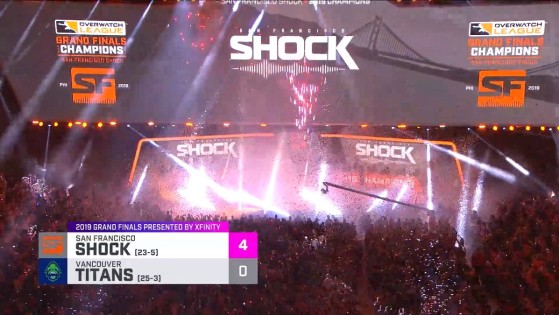 overwatch-esports
San Francisco Shock victorious in OWL Season 2 Grand Finals
Season 2 of the Overwatch League ended in a 4-0 San Francisco Shock victory over the Vancouver Titans — who were simply unable to do anything to counter Sinatraa and his teammates. ChoiHyobin took home the MVP award for best player in the Grand Finals.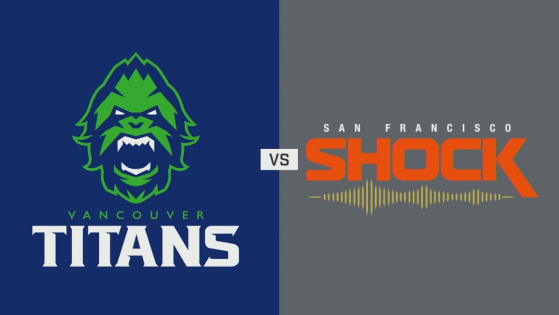 overwatch-esports
Titans and Shock rivalry reaches its climax with the OWL Grand Finals!
Batman vs Superman, Federer vs Nadal, Ronaldo vs Messi — rivalries make history. During Overwatch League Season 2, two teams — Vancouver Titans and San Francisco Shock — have dominated the league, and will face each other in the Grand Finals in just a few days.