The Overwatch League is coming to a close, with the Grand Finals taking place on September 29 at 3pm (EDT), at the Wells Fargo Center in Philadelphia. Vancouver Titans and San Francisco Shock will compete for the title.
During the inaugural season, we witnessed several strong rivalries. The Los Angeles battle saw the Gladiators and the Valiant compete against each other in epic matches that captivated audiences. At the same time, Dallas Fuel faced Houston Outlaws for Texas control. This year — with the GOATS meta — two teams have reached the highest level: San Francisco Shock and Vancouver Titans.
At the beginning
GOATS dominated Overwatch, and that's not an understatement. Vancouver Titans seemed invincible on this 3-3 meta. That was until Stage 1 Playoffs. San Francisco Shock — whom Vancouver had already beaten 3-1 earlier in the season — managed to push Vancouver to a seventh map, finally won by the Titans.
Vancouver's second victory over San Francisco 4-3, and the beginning of a rivalry that will last all season.
Two equal rivals
During Stage 2, the two opponents had only one way to compete: by reaching Playoffs. It had been masterfully done! SFS finished first, VAN second with both 7 victories. However, the Shocks didn't lose any maps throughout this stage. The story was well made, and Vancouver was back against the Shock in Playoffs. It was a bitter 4-2 defeat for the Titans, who lost for the first time in 20 games!
Vancouver's first loss — excluding Playoffs — was during Stage 3. San Francisco also reached Playoffs with two defeats. However, the two giants would not fight each other this time. At the end of an epic stage, Shanghai Dragons won against Vancouver and San Francisco — depriving them both of a new stage title.
In the last stage and with a 2-2-2 meta. San Francisco was more than ready — they sat second in the standings, while Vancouver were down in fifth. To spice it up, the two teams would play each other in the final week, during the Los Angeles homestand. San Francisco won 3-2 again after a very tense match.
A match that will determine everything
4 games

Vancouver 2-2 San Francisco (victories)

Vancouver 11-11 San Francisco (won maps)

One stage title each
A perfect equality, one will be decided during the Grand Finals. League MVP Sinatraa will face Rookie of the Year Haksal.
Honestly, we couldn't have wished for a better final. Both teams will compete for the title and a prize of more than $1 million.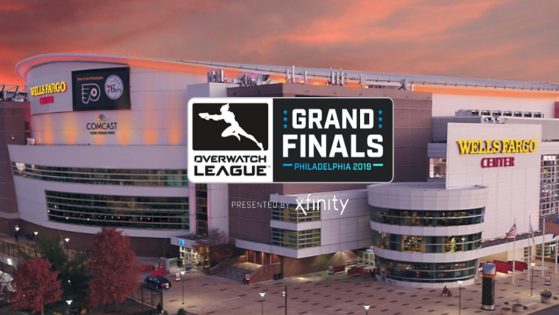 overwatch-esports
Blizzard unveils plans for 2019 Overwatch League Grand Finals
Grand Finals is coming soon, and Blizzard is finally unveiling its partners' plans for this historic event. Find out in detail everything that will take place next to the big game for all the spectators who will be there.