Now that Yuri, Balthus, Constance and Hapi from the House of Ashen Wolves have been introduced, it's time to introduce some less glamorous but potentially important characters in the DLC Cindered Shadows of Fire Emblem Three Houses.
Alphard, who represents the church, has a role not yet clearly determined. We don't know for the moment whether he will give access to certain special services specific to the monastery for example.
For the moment, we only know its official name in Japanese and it's possible that the translated version will be Alphard or Aelfric, if we refer to the subtitles of the English trailer.
General Information
Biography: He supervises the Abyss by order of the Church of Seiros. Saddened by the catastrophic state of the place, which is afflicted by crime and hunger, he tries to offer some law and order to the inhabitants. Calm and benevolent, he won the trust of the inhabitants of the place, despite their contempt for the church. He is also the one who proposed the creation of the House of the Ash Wolves.
Age: 38 years old
Personal Competency: Unknown
Recruitment: We do not know if it will be possible to recruit Alphard, either in the secondary story or the campaign.
Emblem: Unknown
Starting class: Unknown
Romance: Little information is available at the moment, so we don't know if it will be possible to have support links with him. But it's not without reminding us Kotomine Kirei from the famous Fate Stay Night franchise, which could be an involuntary spoiler on our part about the story if the resemblance doesn't stop there.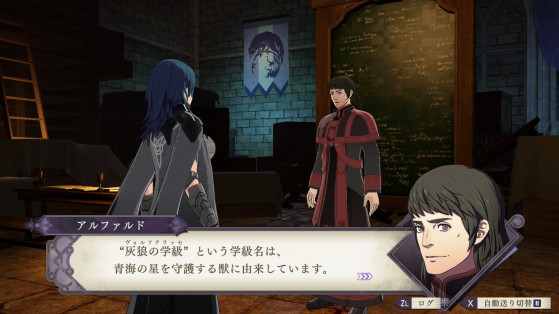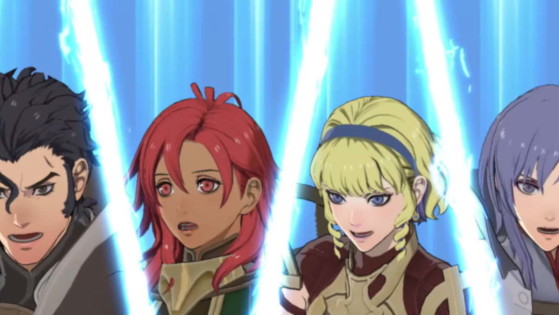 More info on how the fourth DLC of the Fire Emblem Three Houses Extension Pass works and how it relates to the main story, and about the possibility of recruiting the Ashen Wolves to join in activities in the monastery.