In Final Fantasy XIV leveling a second job once you cleared the main story quest can take quite long, even more if you play a DPS class. In this guide, we will cover the Palace of The Dead, a great way to level up quickly and play FFXIV in a very different way!
What is the Palace of The Dead
The Palace of the Dead (POTD) is a very special duty that works a bit like a game into a game. In fact, with elements of a Rogue-Like game, the POTD has its own leveling, loot, and gear system. You can enter the POTD with absolutely no armor, even at level one on your new class and complete it just fine while earning a lot of experience.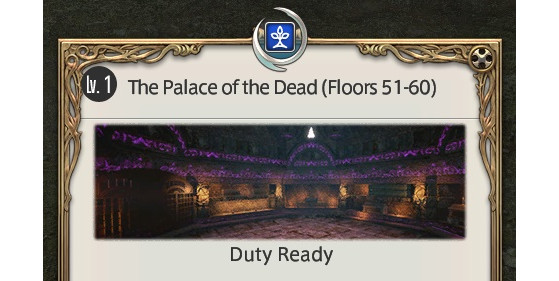 POTD works by floors, going from 1 to 200 and can be played alone or with a group. You will need to select the level you want to go into and have two save slots available. The first step is floor 1 to 10, the second 11 to 20 and so on until level 200 with a boss every 10 floors.
Once player cleared floor 50, the real thing begins, in fact from my own experience, the most played and experience awarding stage in regard of time needed to complete it is 50-60. But do I need to clear 1 to 50 every time and then reset my save slot to do it all again? No worries, once you cleared floor 50 you unlock the possibility to start over from floor 50 every time you reset your progress, meaning you can just farm 50-60 without going back to earlier stages.
Unlocking and entering the Palace of The Dead
To unlock the POTD you will first need to reach level 17 in any fighting class. Once level 17 head to New Gridania and talk to Nojiro Marujiro (X:12 Y: 13) to receive the "The House That Death Built" quest.
To enter the duty you will have to go to the Quarrymill in the South Shroud to talk to the designated NPC (X:25.2 Y:20.6).
NOTE: If the quest is not available you might want to check if you completed the MSQ "Into a Copper Hell".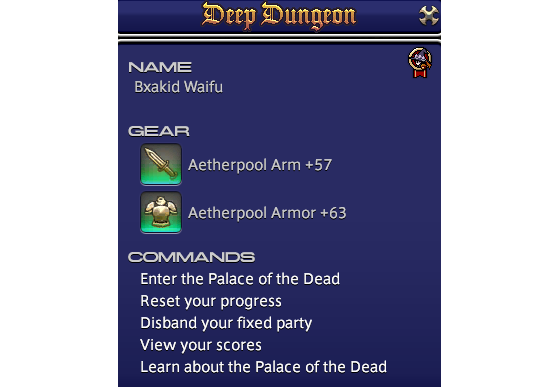 Gear and loot system in the POTD
While traveling in the floors of the POTD, in between two transformations in frogs, you will often find various chests, bronze, golden and silver. These can be trapped, explosive, Mimics OR sometimes give you loot!
Bronze chests: Loot currencies to be traded outside of POTD and potions.
Golden chests: Loot Pomanders, these are useful items that augment the loot you get, reduce enemy numbers or carry you to victory!
Silver chests: These are how you upgrade your aetherpool arms and armor which are your only gear here.
In a few words, the POTD is a very effective way of leveling jobs after you cleared the MSQ and so until lvl 60 where you can go to Heaven on High (that's POTD, but for lvl 61-70). Remember that joining a party should (if you don't all die because of 2 traps in a row) make things a lot faster and funnier! Who doesn't like to laugh at your friends that walked on that frog trap?
NOTE: POTD is very effective, but is not the best way to level up quickly if you play Tank or Healer. We might write a leveling guide in the future, would you be interested? Let us know if so in the comment section below!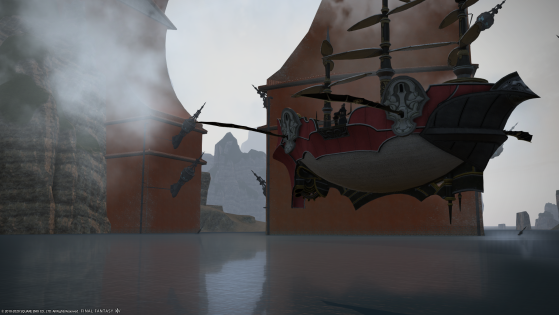 With Patch 5.25 for Final Fantasy FXIV, the new Gangos zone is accessible to players. Going there will allow you to unlock the Memoria Misera Extreme Trial and purchase new Resistance Weapons. Here is our guide on how to go to Gangos quickly in FF14!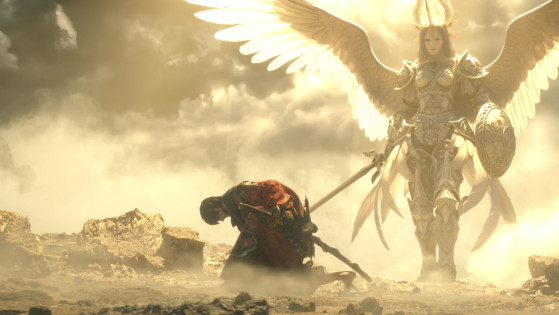 The next Live Letter from the Producer, Naoki Yoshida Director and Producer for Final Fantasy XIV is set for soon and with it more preview of Patch 5.3. Check out all we know about Patch 5.3 for FF14 in this article.