In Final Fantasy XIV ten DPS classes (sorry not sorry blue mages) are available now with very different range of spells and playstyles. If you feel lost on which is currently the best for daily use, or simply just the best for you this guide is what you need.
Our ranking will be based on personal experience from the writer (that's me) of:
Daily and casual usage

How hard is the class to play as a beginner

Fun
If you want to unlock one of these jobs, here is our guide on how to unlock every class in FFXIV.

Hey Listen!
This tier list will not be based on usage during new raids and savage content as we might write a dedicated endgame tier list in the future!
DPS Tier List for FFXIV 5.35

Tier 1 — Samurai
You look cool and hit hard
Samurai is a melee dps working around two gauges: the Sen and the Kenki. The Sen is a three-part gauge filled by using specific combos and will allow you to unleash special attacks according to which Sen you have. Samurai is quite easy to pick-up as the rotation is quite clear and the animations are really great.
A very good class to start playing as a dps with a lot of glamour options and a few positionals to keep things interesting.

Tier 2 — Summoner
You can have a Bahamut too
I didn't plan on putting Summoner so high in the Tier List, but there's a significant point: the level of your Summoner and Scholar is shared, meaning if you level up your scholar to lvl 60 and then want to become a DPS, hey, your Summoner is 60 too.
The rotation of Summoner is quite long and can be difficult to remember or execute correctly while dodging two hundred AOEs and resurrecting your dead Dragoon. The class is rewarding, mobile and deals a lot of damage so it's quite satisfying if you can execute correctly, training makes perfect Iguess!

Tier 3 — Black Mage
Explosions! You can't move tho.
Black Mage is focused on managing your mana the best you can to unleash devastating spells at the cost of mobility. Perfect class to shout "Healer Adjust" to your party, you'll need to stay put to cast your long spells. Your ice spells will give you mana back while your fire spells will cost a lot of it but will be very effective.
Overall Black Mage is a very fun job to play, the explosions are as satisfying as powerful and you have different options to chose from in dungeons and trials.

Tier 4 — Dancer
Support your allies in style
Dancer is what you could call a "Support DPS" just like Bard.
You have access to spells that can buff your party and dances that will provide damage upgrades to your dance partner.
This doesn't mean that you don't deal damage at all, Dancer has two types of rotations, on close-range and one long-range. Your dps is not really in the highest tier, but if get procs you can manage to deals surprising high damage.
Dancer is a very good job to start dpsing and even more if you're used to playing healer as you will have quite a lot of utility spells.

Tier 5 — Machinist
Guns, Turrets and a lot of damage.
Machinist is a more classic ranged dps. You'll have access to a large number of attacks and even if your first AOEs are acquired after a while the job is just great. The animation looks very fluid, you can shoot and walk at the same time and some hard-hitting spells like the Drill are just way too fun.
Overall Machinist is a more common dps but that feels really great in FFXIV. Once you get your big robot and few last spells the rotation get even better. It's just a very nice and chill job.

Tier 6 — Bard
Bard also is quite a support dps, meaning that on top dealing damage you'll be able to help your team deal more damage. Bard has three songs that you can use applying differents buffs to your team and granting you access to powerful attacks. You can move while attacking, boost the team speed just like Dancer and Machinist as well as use instruments to play music in capital cities of the game.
While Bard damage can feel a bit frustrating it is still a very accessible job that will let you relax and help your team.

Tier 7 — Dragoon
That's a cool armor you got there
Dragoon is a job using jumps to deal a lot of damage or reposition during a fight. The main problem of the job is not its damage at all, as it is quite high it's that you can be killed during a jump. You might as well jump off the arena, directly in an AOE, or just not being able to jump at all. In fact, you obtain your first jump at level 30, and the more you level-up the more jumps you get. Dragoon really comes online around level 80 meaning that when you get into a low-level dungeon in your roulettes you'll be stuck with a lot less funny class.
On the other hand, when playing lvl 70 and higher dungeons or content in general, Dragoon is a really fun class that deals a lot of damage but needs a bit of practice to get the jumps right.

Tier 8 — Monk
Monk is not that low in the Tier List because of its damage or because it is not a fun job, but because it can be quite hard to start playing it before being used to FFXIV mechanics. Monk deals a lot of damage, feels really good to play when you get to know how the combo works as the class focus on striking fast and hard. You'll be able to fill a gauge that augments your attack speed making you go lightning fast before you can start firing energy beams.
A really rewarding class if you get to master it, but you'll need to sit and give it time, as it is not really an easy job for a beginner. A lot of your attacks need to be used in very specific angles and that means, knowing what the boss will do to avoid attacks.

Tier 9 — Ninja
Ninja focus on using Mudras to cast Ninjutsu. The large panel of Ninjutsu be it damage, AOEs, defense break or team utility is what makes Ninja kind of difficult job to master or even to get to understand. as a beginner Ninja can be very confusing as you need to be in melee range, manage your mudras while moving around, and keep attacking as well as doing mechanics if the boss has any. It is still a very cool and fun class as long as you put some time into it, it's just that as a beginner you could easily be lost playing it.

Tier 10 — Red Mage
While most of Red Mage's attacks look cool the class can be very frustrating at times. The job is using a sequence of long and instant casts before entering a melee phase. The goal is to keep your black and white magic gauges filled correctly to cast powerful spells. Red Mage is also called "Res mage" because of its ability to resurrect players using its instant casts, meaning that when your team is dying, they might expect you to be resurrecting people, taking time on your rotation and therefore getting lost or losing damage.
Now that you might have a better understanding of who does what, it's important to note that every DPS and class in this game are viable and as long as you have fun playing it, you're doing it right!
We will gladly listen to any comment or question you could have in the comment section below and would love to see you again on our brand new Final Fantasy XIV portal where we publish all our guides and news about Eorzea!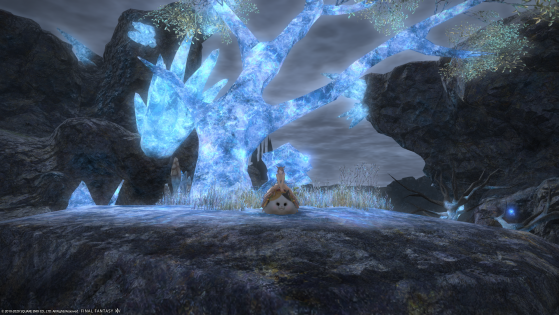 Traveling long distances is quite common in Final Fantasy XIV but did you know you can speed up your mounts? Here is how you can get Riding Maps to make your mounts faster in FF14.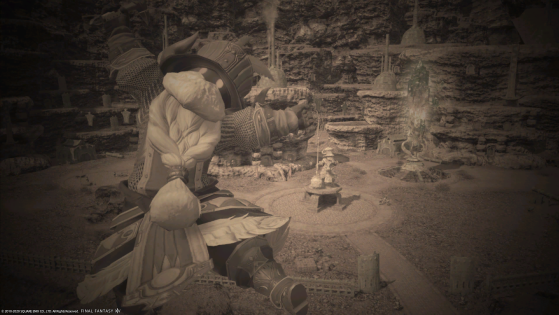 FFXIV Patch 5.3 introduced the new Dwarf Beast Tribe. From 'Ronitt to the Rescue' to 'Wright for the Job', here is how to unlock the Beast Tribe.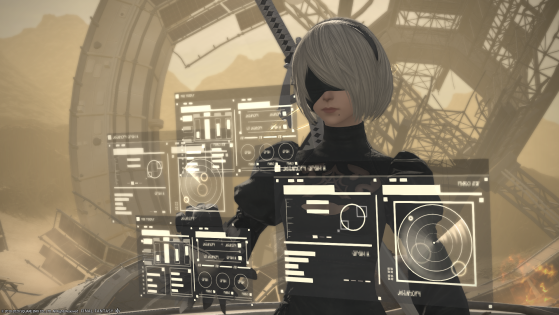 The new FFXIV 5.3 Alliance Raid: The Puppets' Bunker is now available and here are our tips and tricks.