If you've launched Genshin Impact at least once since its launch, you'll know that Primogems are an essential currency.
They allow you to acquire Acquaint Fates and Intertwined Fates, which themselves will allow you to grant Wishes, or can be used to purchase Resin.
It's raining Primogems!
Well, not quite rain.
However, if you want to remain free-to-play - or at least limit your spending - here's what you can earn in terms of Primogems.
Primogems

Source

Price

3,000 / month

Monthly Card

$5 / month

1,480 / month

Battle Pass

$5 / month

1,840 / month

Spiral Abyss

-

1,200 / month

Various Events

-

1,800 / month

Commissions

-

No exact

quantity

Adventurer

Handbook

-

No exact

quantity

Quests

-

NOTE
If you are prone to gambling addiction or overspending on gacha games, we strongly advise you not to put real money into Genshin Impact, and seek assistance or support should you feel you need it.
The quantities listed in the table give a "fixed" total of 9,320 Primogems per month, providing you spend #10 of real money, or 4,840 Primogems if you choose to remain entirely free-to-play.
This figure will also increas based on what you collect through the Adventurer Handbook or as rewards for quests.
It's also possible to find Primogems in the chests you find during exploration, and for activating Teleport Waypoints and Statues of the Seven. You'll also earn Primogems for completing Achievements.
Thanks to the early success of the game, players will also be rewarded with 160 Primogems per day from September 29, providing they have reached Adventure Level 7. This will last until Update 1.1 goes live.
Simply log into the game (deadline: October 12, 2020) every day to claim the reward.
Finally, there is also a way to get Primogems and other rewards by redeeming these promo codes (which may be invalid depending on region).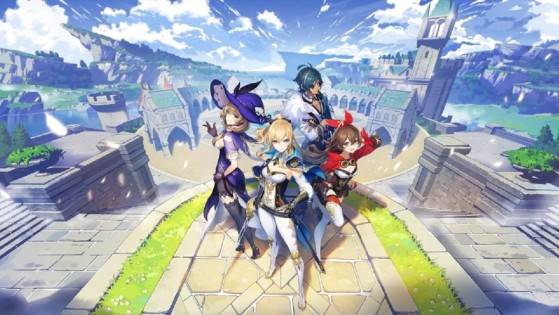 Here is a list of all promo codes available to redeem on Genshin Impact. If you're looking to get some free Primogems, Mora, Adventure XP and Hero's Wit, you're in the right place.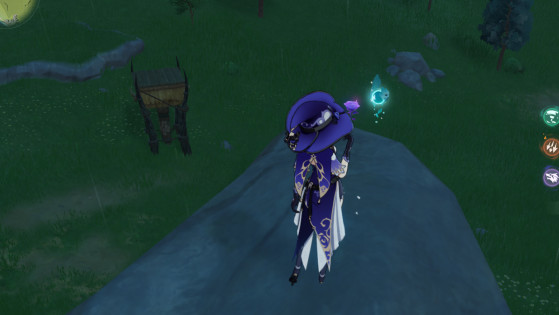 Genshin Impact is full of things to discover and among them, there are the Anemoculus which you will use to improve the statues of the seven. Whether it is on PS4, PC, iOS or Android, you will have to rack your brains to obtain them.
Original content by Jérémie "Djey" Mathis.