With Assassin's Creed Valhalla, Ubisoft Montreal had the good idea to centralize everything around the power level in order to be as concise as possible regarding the leveling system. This gives a much more natural progression, thanks to skill points dispatched in a tree with three main branches.
Skill Tree and Power Level
Only the skill points distributed in the Eivor tree influence the overall power level. Note that the equipment is not taken into account. The goal will be to collect a maximum of skill points in order to progress in the branch(s) of your choice.
You can re-spec your skill points at any time for free, so don't hesitate to experiment.
Skill tree features
There are three main branches in the tree of Eivor: melee combat at the top, stealth on the left, and ranged combat on the right.

A fog covers the following spheres, so it is impossible to what you will get in advance. Regarding the rerolling, we recommend that you discover as many of them as possible before resetting your points.

It's possible to mix several trees in order to reach the points you're interested in.
For those who like this kind of optimization, don't hesitate to push the difficulty slider an extra notch.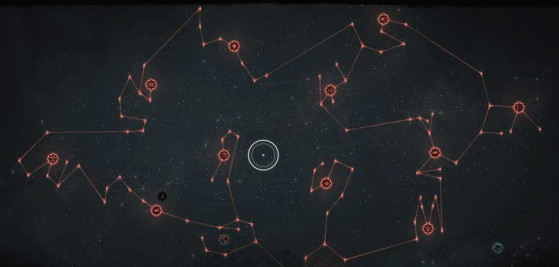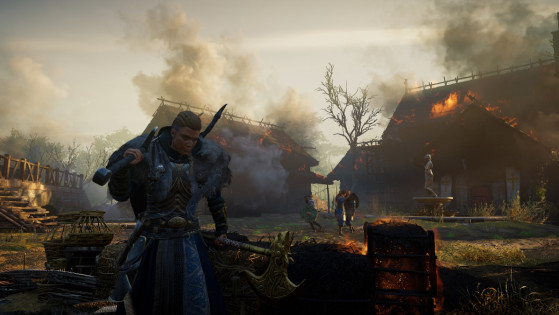 In Assassin's Creed Valhalla, it's possible to equip yourself with two heavy weapons that are normally possible to handle with both hands. It's time to take a little tour through the skill tree to learn how to fight like a berserker!
How to get skill points
The classic method: fight, complete arcs from the main story or side quests in order to fill a gauge, which will give you 2 skill points at each new level.

Mysteries and Artifacts are likely to get you additional Skill Points as a reward for their completion. Explore on a regular basis during your conquest of England, as some areas of the main quest require a rather high power level.
Original content by Bastien "Lloyd" Dubosq-Luyer.