The romances of Assassin's Creed Valhalla aren't as deep as in "real" RPGs, like those of Baldur's Gate 3. That said, one romance in particular could have a heavy impact on the storyline and the end of the game involving Sigurd.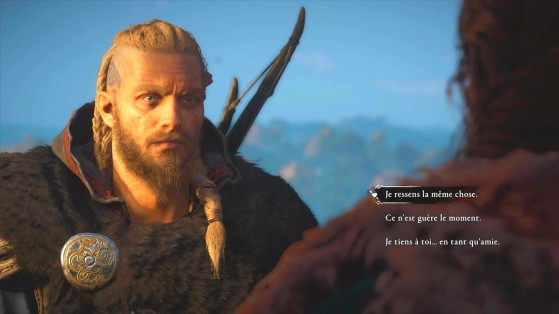 Randvi's Romance: Choices and Consequences
After having conquered Ledecestrescire and Grantebridgescire, the first areas of the game and having improved the colony of Ravensthorpe, you will be offered to spend some time with Randvi during a "relaxation" quest ending with a head to head. And it's at this precise moment that everything will play out: below, the consequences according to your answer.
I feel the same way: Sooner or later Sigurd will learn it and he will have it bad after you. We advise against this choice, don't upset Sigurd, otherwise the bad ending awaits.
Now is not the right time: Putting an end to your adventure now is wiser, we will see later that it will be possible to catch up later.
I care for you... as a friend: The consequences remain the same.
So, how do you conclude?
At one point in the scenario, Sigurd and Randvi break up, it will then be possible to court the latter without risking stirring up the wrath of the brother.
Original content by Bastien "Lloyd" Dubosq-Luyer.