The naval part of Assassin's Creed Valhalla is much less prominent than in Odyssey. At the same time, it's more difficult to fight on the rivers of England. In your colony, you'll still have the opportunity to build the shipyard, a store allowing you to modify your drakkar.
Shipyard
You'll be able to get the shipyard in your base for 600 raw materials and 45 construction materials. To get them, you'll have to go on raids. By opening the golden treasure chests with your Viking buddies, you should pick up what you need for this shop.
Where to find new patterns?
It's possible to find new cosmetic plans for your boat that will be distributed as a reward for side quests. We have started to scour the map in search of the most challenging and adventurous one, most likely to cause you problems, and for the moment the extra items we managed to find were treasure maps:
Ledecestrescire Treasure Map

East Anglia Treasure Map
Original content by Bastien "Lloyd" Dubosq-Luyer.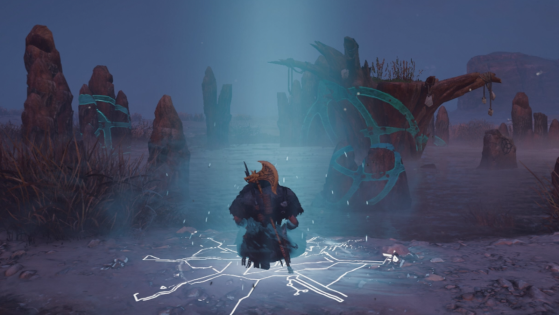 The Standing Stones are part of the mysteries dotted throughout the regions of Assassin's Creed Valhalla. In this guide, we give you the location and the solution to correctly redo the sign marked on the stones!