Oxenefordscire hides two treasures in its region. Considered as Artifact in Assassin's Creed Valhalla, you first have to find the treasure map before you start hunting for the chest. In this guide, you are given the position of the treasure map and the accompanying treasure. Of course, we also reveal the reward for this hunt!
Where can I find the treasure map?
The treasure map can be found in the Eatun Barn, specifically in the cave blocked by debris. Here's a brief explanation of how to find it:
Explode the wall of debris with the skill "Incendiary powder" or a vial of oil which you will find on the side of the fast lane, near the small cliff

Explore the cave and move a stele to be able to pass through the hidden part of the cave and collect the artifact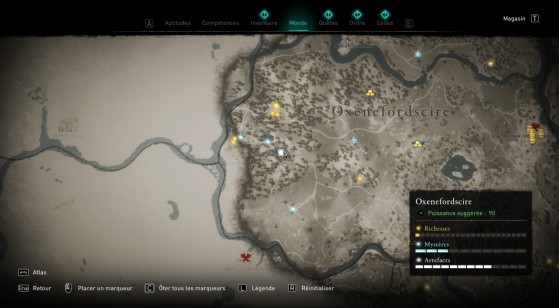 Location of the treasure
South of Oxenefordscire and more specifically west of Cyne Belle Castle, you can see pastures as well as a predominant tree right in the middle. Go in his direction and find the well. Break the wooden cover and search the inside of the well.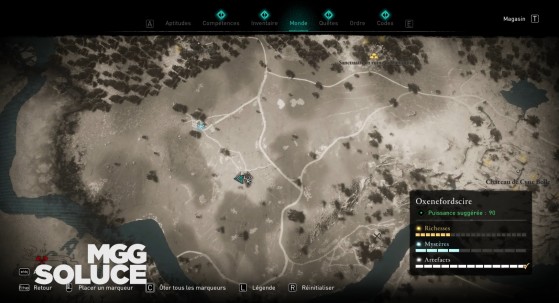 The reward
The reward for this treasure hunt is a modification to your ship that you can then make in Ravensthorpe in the Shipyard: Snakebite figurehead.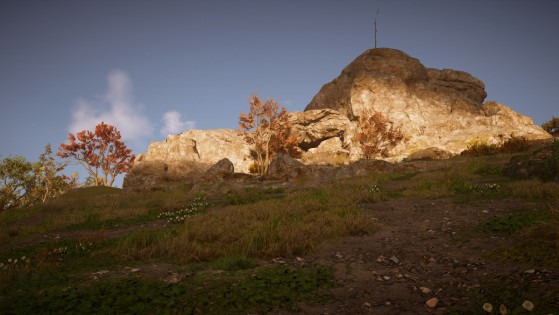 In the Artifacts, you can find a Treasure Hoard Map that corresponds to the region where you found it. In Ledecestrescire, on Assassin's Creed Valhalla, a treasure is hiding and we show you its location!
Original content by Camille"Effylia" Bouin.