Animus anomalies are mysteries that we can find in Assassin's Creed Valhalla. They're routes that allow us to have access to a packet of data that can shed light on the intrigue around Eivor. They're very easily recognizable on the map by a Celtic blue triangle.
It's important to do these puzzles, otherwise you won't be able to 100% complete the game or even learn more about the general plot.
In Suthsex, the Anomaly is found in the south of the region.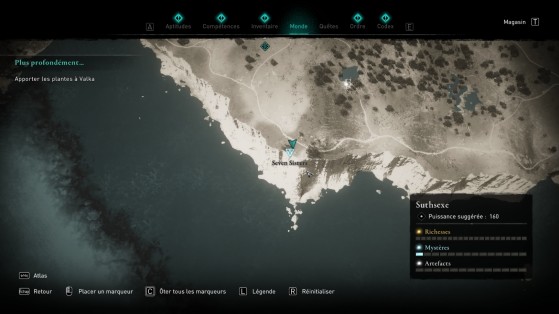 Tips for completing the Anomaly
The event will be different from the others on certain points. You will have to light up buildings at the right time for it to be placed perfectly and you will have to slide over surfaces while dodging red blocks that are moving. It's very often a question of observation and timing for the passages with the red blocks.
To move forward easily in this course, here is the procedure to follow:
For the first dodge test, try to slide while being well in the middle of the slope, you will have much less "chance" to touch the red blocks which are in your path.

When you have reached the first spotlight, point it towards the slope. A gray block moves slowly. The goal is to put it in the middle of its path, or right in front of the slope that you will take afterwards. Putting it to the side a little will not help, because your character will automatically fall into the void.

Faced with the red blocks, it is very important to take a little break to observe their movements. For blocks that intersect, wait for them to open to pass quickly. And as for the red blocks on the slope, wait until the first block at the top of the slope is going down to slide down it.

And finally, for the last projector, the blocks move up and down, you will have to align them on the path already proposed by the game to pass without incident.
Original content by Camille"Effylia" Bouin.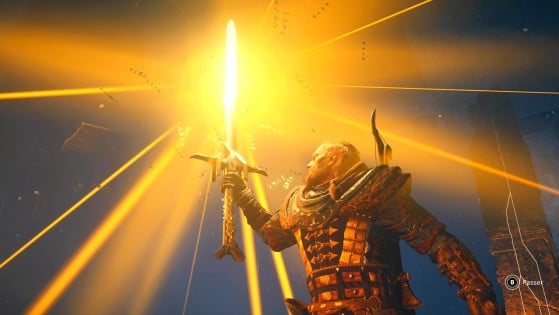 Excalibur is surely one of the best weapons in Assassin's Creed Valhalla. The solution to the enigmas, the quest for Zealots, and the place where you'll find the legendary sword, everything is explained in this guide.