The Hatching-Tide returns to Final Fantasy XIV in 2021 with a shorter version of the event, only featuring one chapter this year.
The event will last until April 18 7:59am (PDT), so if you want to get your exclusive chicken suit, now's the time!
Hatching-Tide Easter Event 2021 Quest
To start the event quest you will need to go to Old Gridania — you can pick it up from the Jihli Aliapoh in the Mih Khetto's Amphitheatre (X:10.2 Y:9.4)
This year's quest is called "Fowl Demands" and you'll only need to have reached level 15 and progressed far enough in the main story quest to participate.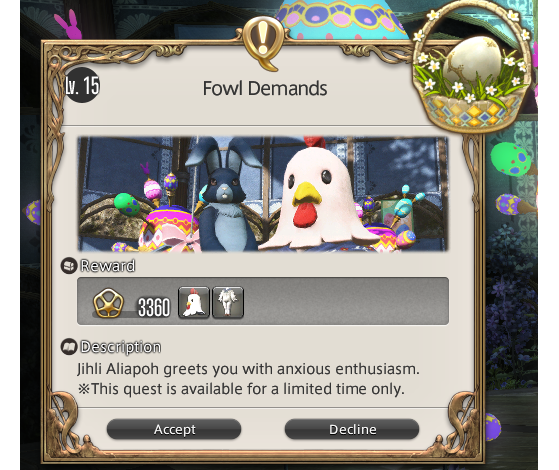 The quest is very straightforward: accept it, go to the designated area, get your chicken suit!
The event is not done just yet though — you can then accept a second quest leading you to an exclusive FATE, in which you'll have to gather fresh eggs while avoiding AoEs.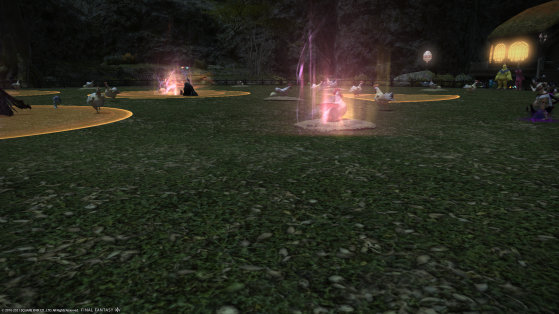 This FATE will drop some currency for you to use in the seasonal shop, featuring a chicken suit, housing items and Magicked Prisms.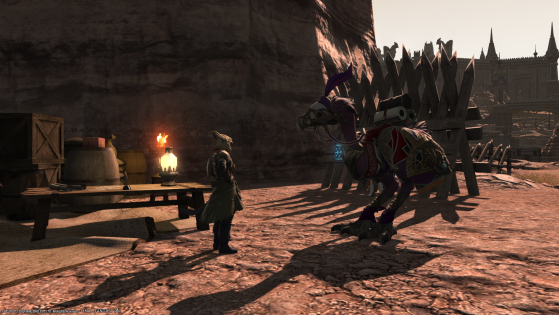 With Patch 5.5 of Final Fantasy XIV, the new Diamond Weapon Trial is now available, and here's how to unlock it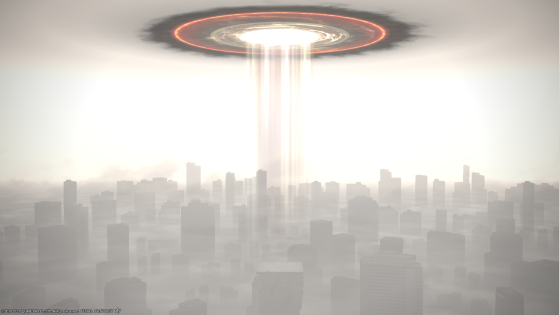 FFXIV Patch 5.5 introduced The Tower at Paradigm's Breach. Here is how to unlock the third part of the Nier Automata Alliance Raid.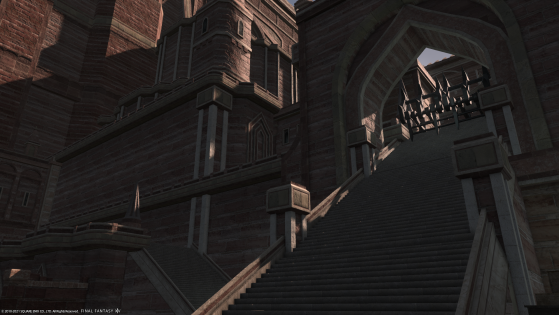 With Patch 5.5 of Final Fantasy you can now upgrade the Hades weapons with a brand new glow effect.