Treasure Hoard Maps are artifacts that you will need to find in each of the Assassin's Creed Valhalla: Wrath of the Druids regions. This guide helps you find the treasure in Meath.
Southern Ui Neill Treasure Hoard
Take the Tullagh Laght fast travel point, located in the northwest of the region. Towards the west, you will notice that the island makes a small point in full north of the region of Meath. By zooming in on your map, you'll notice a spiral Celtic sign -- the triskelion -- and the treasure is in one of these.
Note: If you don't have the treasure map, you won't be able to find the treasure. Be sure to collect all the artefacts in the region to unlock the various treasures.

Culture Note
This Celtic sign is called the triskelion. It is a fairly widespread sign in Celtic regions, whether in tattoos, on jewelry, abacuses, stationery or even clothing. This sign is endowed with several meanings: in Celtic culture, it is a representation of the Triple Goddess of the three ages of femininity, while in Christianity, this sign would represent the Holy Trinity (The Father, the Son and the Holy Spirit).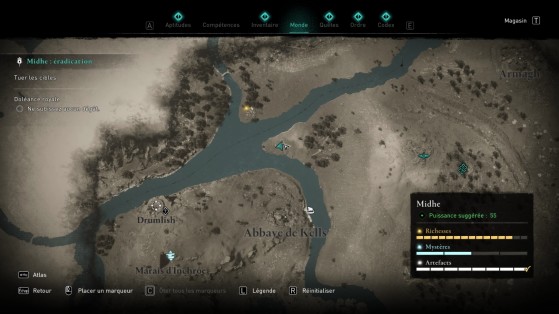 Southern Ui Neill Treasure Map Reward
The treasure on this map is the Na Pucai Scheme (Hull) for your drakkar. To equip it, you will have to go to a shipyard, such as the one you were able to build in the port of Ravensthorpe.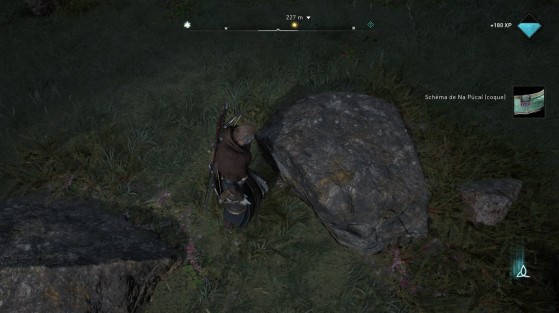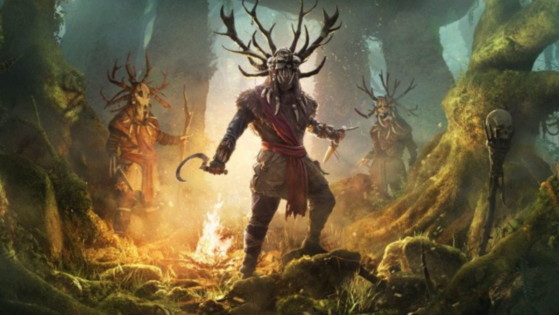 Eivor visits Ireland in Assassin's Creed Valhalla's new DLC: Wrath of the Druids. In this guide, we'll give you the steps to follow in order to play the expansion.