If you start your adventure in Ireland with power level 55, this gigantic boar named Black-Beer may be a real worry for you. In this guide to Assassin's Creed Valhalla: Wrath of the Druids, we have a video which shows you how to kill it, while giving some practical advice.
How to kill Black Stout
Black Stout has four weak points that you will have to hit first so that it is unable to do heavy damage: its legs. With your bow, shoot arrows in its four little legs, which will allow you to attack it later without risking a counter or a charge, because it will be completely stunned on the ground.
Then, don't skimp on the heavy skills that can stun your opponents, because you can then chain it with various combos with your melee weapons.
If you ever feel too feverish in the face of this atrocity, don't hesitate to take to the heights when you can. By shooting explosive or toxic arrows, you can generate damage over time and thus save a little time. In addition, this trick works just as well with your blades that you can imbibe poisons. It's an asset that turns out to be effective on opponents like him.
The reward for killing Black Stout
Once you've defeated the Legendary Beast, you'll earn two skill points and various items if you take the time to search the area. Black Beer seems to have wreaked havoc in this outpost and many soldiers died there. Search the bodies on the ground to find some resources to sell to the merchant or to earn some change for your future purchases.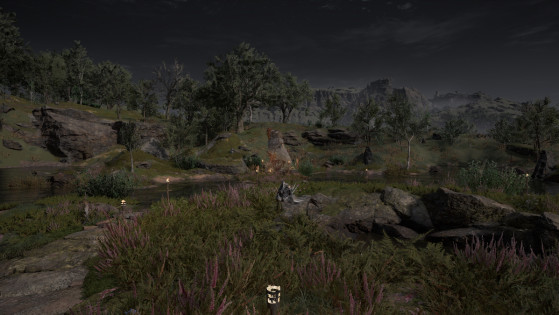 Dream of the Druids is a treasure map similar to the one called "To My Friend the Priest" in Assassin's Creed Valhalla: Wrath of the Druids. In this guide, you are given the location of this treasure.