One of the first obstacles you will encounter in Monster Hunter Rise is the Tobi-Kadachi.
He is way more agile and more aggressive than previous monsters, so don't neglect your preparations before going to the hunt.
Information
Difficulty: 3 stars
Areas: Shrine Ruins, Flooded Forest
Monster Afflictions: Little Roar, Thundeblight
Elemental Weaknesses: Water, Fire
Elemental resistances: Thunder, Dragon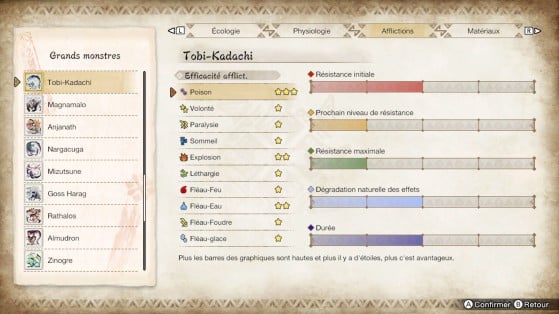 Getting Ready
Prepare Healing Potions as well as Mega Healing Potions.
When the Tobi-Kadachi hits you with his electric tail, it is likely to apply what is called a Lightning Bolt, which will is an electric effect debuff to your character.
As long as it is active, any blows received have a high chance of stunning or paralyzing you.
Preparing electroshock traps, by combining Bugs with trap kits, can also help by paralyzing him for several seconds.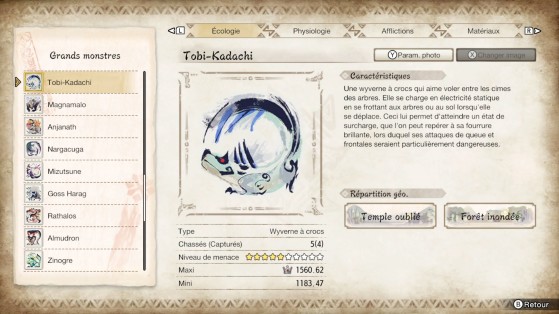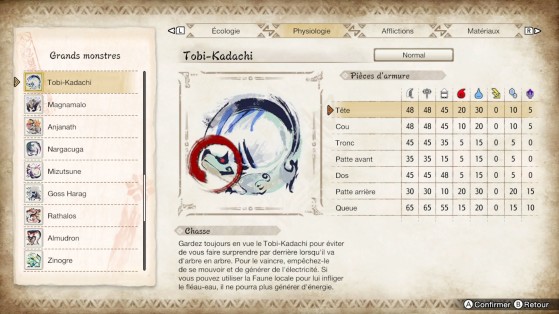 Fight against Tobi-Kadachi
The Tobi-Kadachi is very agile. Attack him on the flanks, closer to his long tail, rather than at the main body. It is important not to face him, as he will then whip round his tail and electrocute you.
Also, beware of its roars -- you have no way to counter them, so roll as soon as possible and escape the attack that will follow. Don't hesitate to consume a Potion while running to heal up.
His tail is his main weapon. One of his favorite attacks is a large spinning blow over a wide area. It can be anticipated most of the time, as he usually turns his head back before unleashing it or landing after a jump.