The Monster Hunter World 2 announcement was clearly not for this edition of the Tokyo Game Show. Otherwise, the most hardened hunters can fall back on high-level challenges planned in the second major Monster Hunter Rise Sunbreak update. Patch 1.2 arrives on September 29, 2022 on PC and Switch .
The content is less impressive than the first patch, but there are quite a few high-demand items.

3 big monsters at the rendezvous
We already knew the Espinas de feu , a much more aggressive version of the basic Espinas. The special thing about this variant is its incredibly powerful blast that can kill a hunter with a single hit. You will have to prepare the right equipment and the appropriate bonuses to prevent this from happening to you. Dodging the breath is probably a good idea too.
Contrary to popular belief, the second monster is not Soulseer Mizutsune, but a brand new variant called Purple Mizutsune . It appears to replace the Superior Mizutsune, since it uses Bubbles full of incendiary gas. We recognize there Sunbreak, even the aquatic monsters start to use fire.

The third monster is a huge surprise too, with a variant of Chameleos coming out of nowhere, which is perfectly fitting given his powers. Named the Awakened Chameleos , this Elder Dragon was infected by the Qurios, but managed to overcome the infection and develop a symbiosis. This makes it much snappier and faster than its base version. Get ready for another fearsome invisible monster.

Fire Espinas and Purple Mizutsune are unlocked at Master Rank 10, while Awakened Chameleos is unlocked at Master Rank 110.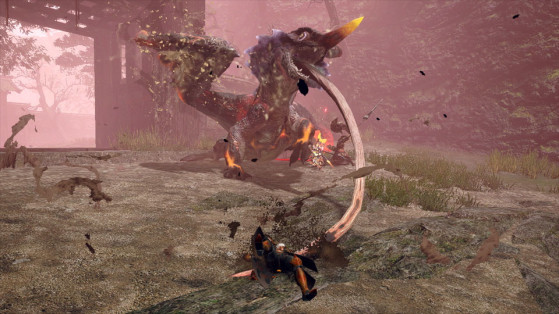 Weapon cosmetics
As was the case with Iceborne, Capcom finally decided to introduce weapon transmogs in the expansion. You will finally be able to give the appearance of any weapon of the same category, to your favorite weapon: style and substance finally reunited.
Of course, the studio was not going to miss this juicy opportunity, and in addition to the tons of paid cosmetic DLCs that we are used to, a series of special weapons with an exotic appearance are added to the premium shop. . Note that these are only appearances for weapons, they have no statistics.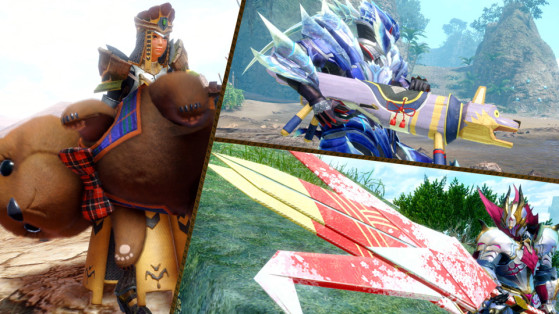 Animalies and Qurios
Two new monsters are added to the anomaly hunts, the fiery Rakna Kadaki and the Rajang. The most painful monsters are still missing in this category.
Anomaly quests can reach rank 120 now, allowing new challenges to be completed, as well as obtaining new gear upgrade components with quest crafting. New bonuses for weapons and armor are available.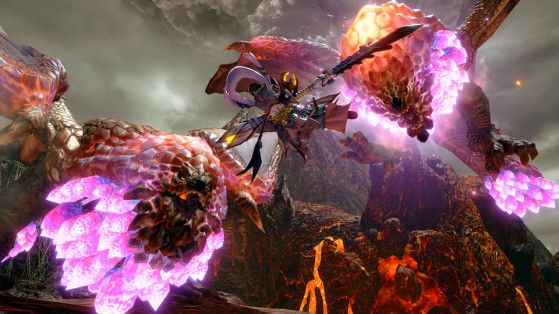 New, increasingly difficult event quests will continue to arrive on a weekly basis, with varying rewards. This should be enough to wait until the 3rd update, scheduled for November.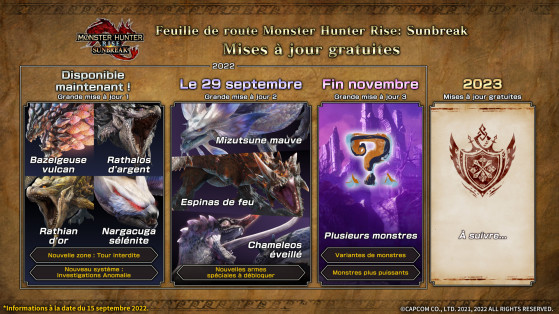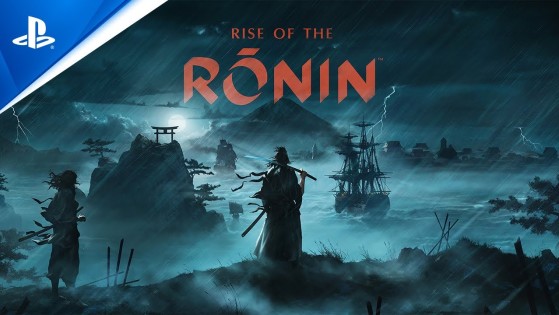 It's one of the many surprises in Tokyo Game Show's State of Play Playstation. The studio's ambitious new project is coming exclusively to PS5 in 2024. Explore Japan in transition after it was forced open by Commodore Perry's Black Ships.