In Monster Hunter Rise, the Hunter Rank (HR) is an indicator of your game experience, something you will need to improve to be able to complete higher level missions and battle stronger monsters. Your HR determines the type of hunting you can do and how well you've played until now, so it's important to level it as much as possible. Even so, you will have some work to do as it is possible now to reach rank 999!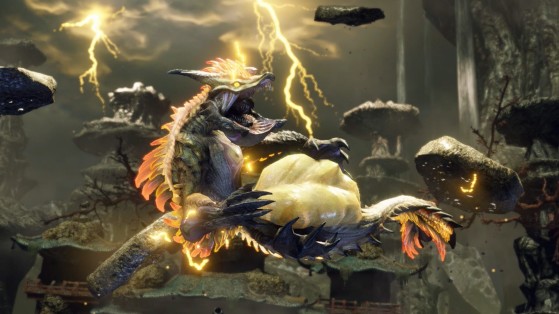 Unlocking Hunter Rank
Update 2.0 has unlocked the Hunter Rank (HR) option which gives you new in-game challenges. You will need to get to HR20 to begin the first major quest that the update will offer you.
After completing the Gathering Hub questline, you should be at rank 7 or 8. If your rank has not yet reached 8, fill Narwa's Urgent Quest at the Hub: it will give you the equivalent of 1 Hunter Rank. The Narwa's quest was the final Urgent Quest available before the 2.0 release, so players who completed the game up to the end of the original Hub Questline will reach this point automatically upon downloading the new update.
Reaching the rank milestone unlocks new quests, items, and features. Since you will be able to do more things at higher ranks, it is best to continue to level up gradually.
Here is how to unlock each rank:
HR8: Defeat Narwa
HR20: Defeat Narwa and reach HR 8
HR30: Reach HR 20 and clear the Urgent quest to slay Chameleos
HR40: Reach HR 30 and clear the Urgent quest to slay Kushala Daora. Unlock HR999
HR41: Gain points to obtain the Apex Rathian Solo Hunt Quest
HR45: Gain points to obtain the Apex Mizutsune Solo Hunt Quest
HR50: Defeat Narwa the Allmother
HR90: Gain points to obtain the Apex Rathalos Solo Hunt Quest
HR100: Defeat Crimson Glow Valstrax
HR999: Reach HR 40 and clear the Urgent quest to slay Teostra
Increase Your Rank
During Hunter Rank 1-7, your rank is limited by your current difficulty ranking. Urgent quests will be needed to progress further. However, when you reach HR 8, the Hunter Rank gradually increases each time you complete a quest.
If you obtain a rank depends on the Hunter Rank points provided by a quest. More difficult quests provide more Hunter Rank points.
There are many ways to increase your rank, so choose the one that's suits you better!
An efficient way to increase your HR is through Rampage Quests. They may increase your Hunter Rank by more than one rank. However, they take a bit longer to complete than individual hunts. That said, both options allow players to increase their rank at will. We advise you to do them in multiplayer mode.

Hunt the monsters you know best by taking quests in the Hub area! All of these quests, even the low-rank ones, will give you HR Points to help you reach the next level. So don't avoid them!

If you go to the quest board in the Gathering Hub, you will be able to select high or low-rank quests, then select Random. This option literally throws you into any quest with an open spot that you have access to.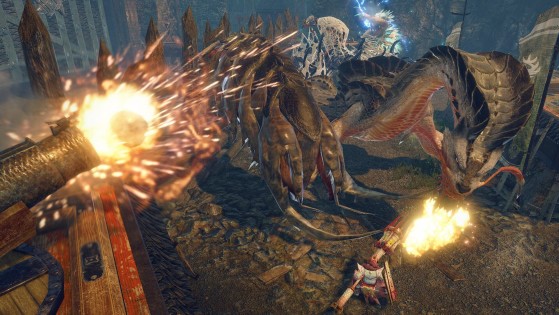 Defend the Final Gate against Bishaten and Almudron in the new Monster Hunter Rise event quest to obtain "Festival Set" stickers.