In New World, Aeternum is a vast island full of resources. Given its size, it can be frustrating to search high and low but not find what you're looking for. Thankfully, a community-made interactive map has you covered.
The ideal map for New World explorers
New World Map is a community-driven map in which players from across the Europe contribute to the locations of resources. 
On this map, you'll find information on the following: 
Points of Interest

Monsters & Named Monsters

NPCs

Documents & Lore Pages

Areas

Cities & Other Locations

Ores, Plants, Woods & Essences

Chests

Fish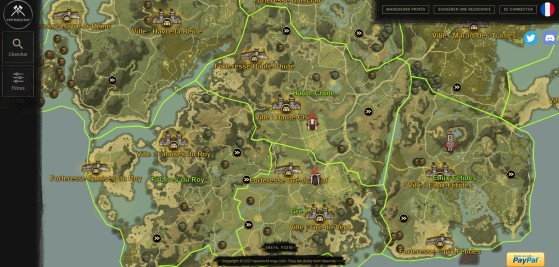 Unlike some maps which are muddled or incomplete, New World Map is comprehensive. All nodes are checked and rechecked by members of the community for accuracy and authenticity.
How does the map work?
Players can select and deselect types of nodes as they wish. If you're just farming for wood, for example, you can deselect all other options, and the map will only display wood nodes. 
This is ideal for power-farmers and casual players alike, allowing them to focus on the task at immediate hand.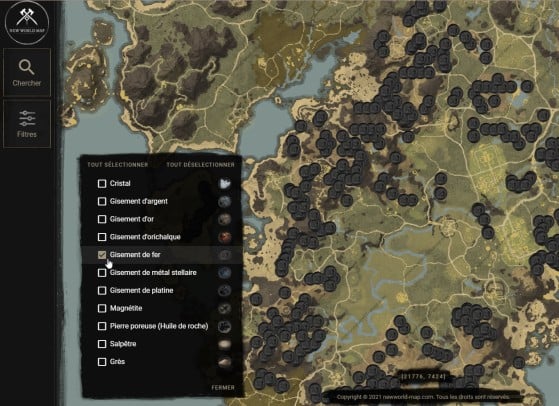 In addition, players will be able to add their own presets, for customisation and ease of switching when performing different tasks.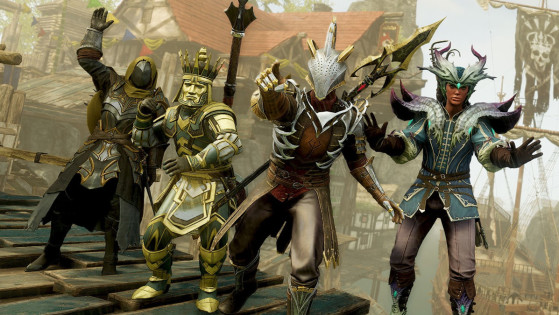 Getting decent stats on your crafted weapons and armor can be a bit of a lottery in New World. This guide aims to help you optimize your chances in manufacturing.