Through the Mists, the new World Quest series added to Genshin Impact with Version 2.2, largely takes place on Tsurumi Island.
You'll need to complete the chain to dispel the fog that permeats Tsurumi Island, preventing you from exploring fully.
The second quest in the chain is Octave of the Maushiro. To begin the quest, you miust wait a day after completing the first quest of the chain (i.e. after the daily reset), and then return to where you found Sumida.
Here's our guide to completing it.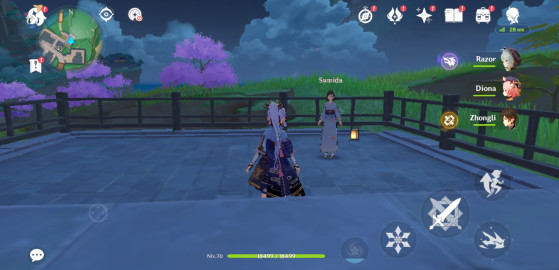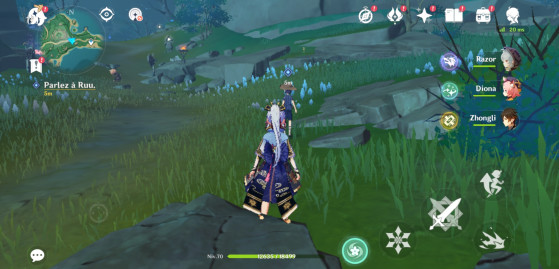 Travel to Tsurumi Island and speak to Ruu. He'll give you the Peculiar Pinion gadget.
Head to the location pointed out on your map, and use the gadget.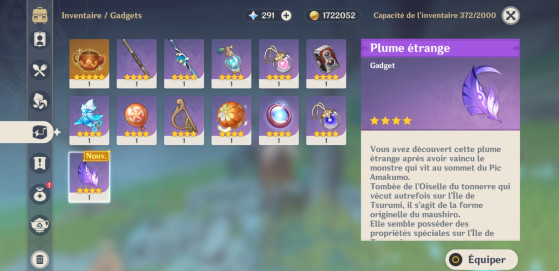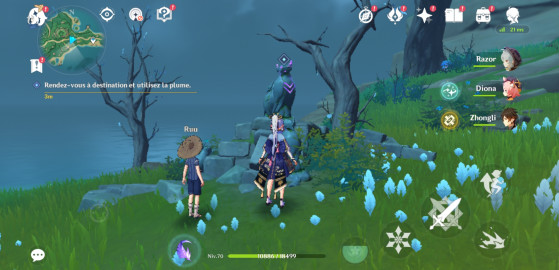 Several illusions appear, for you to speak to. They'll ask you to recover a buried artifact.
Search the area for your target.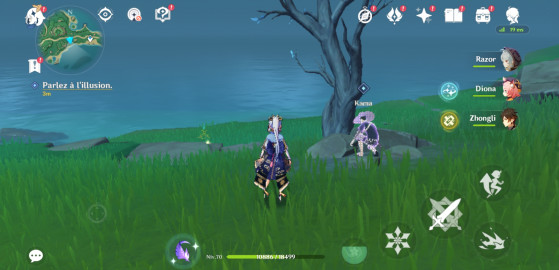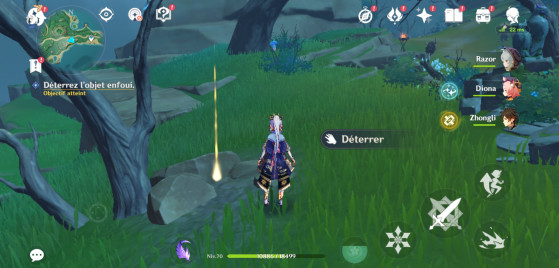 Once you have the Maushiro, Ruu asks you to find his grandfather.
Head to the ceremonial site and listen to three locals' conversations.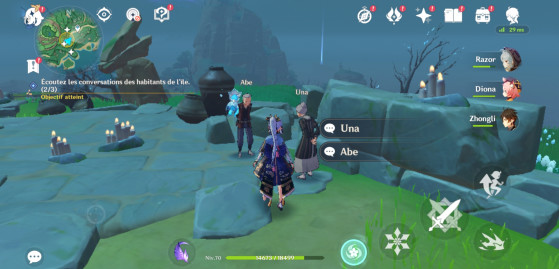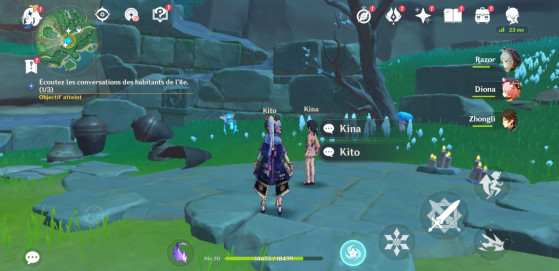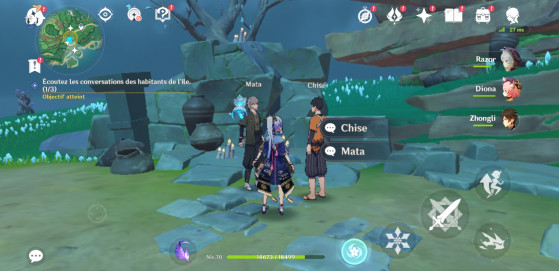 Wakakau Shoal
Next, head to the Wakukau Shoal.
Once you arrive, you will see stones forming a script that will have to be solved. To solve this riddle, use the feather on the Mysterious Carving next to the stones.
It will spawn an Electro Seelie that you will have to follow, defeating enemies on your way. It will then spawn another Mysterious Carving. Use the feather once again to spawn Ishine Script on the cliff-face.
You'll need to hit the stones in the same order you see written on the wall. Once done, speak to the illusions once more.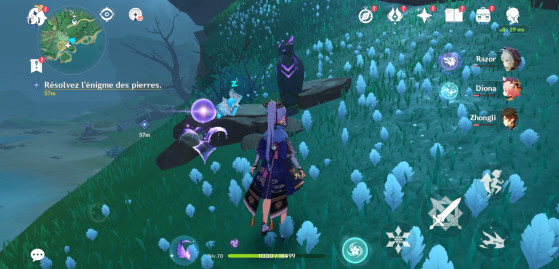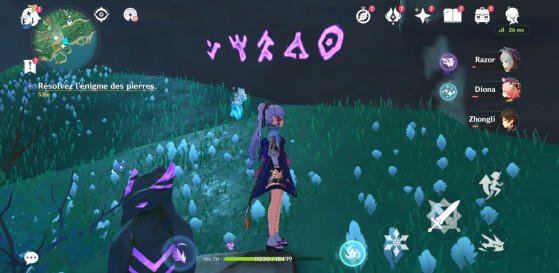 Oina Beach
You'll be sent to Oina Beach, where an easy riddle awaits.
First, activate the feather near the statue. You'll need to restore the stones in order to solve the puzzle.
Basically, match the stones with their corresponding symbols on the tiles.
Speak to the illusions once more.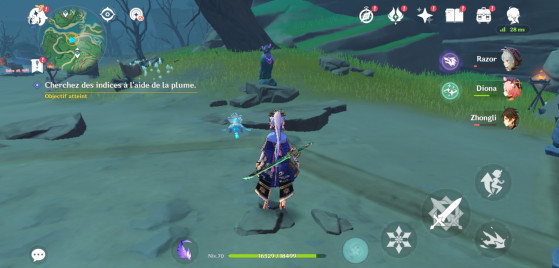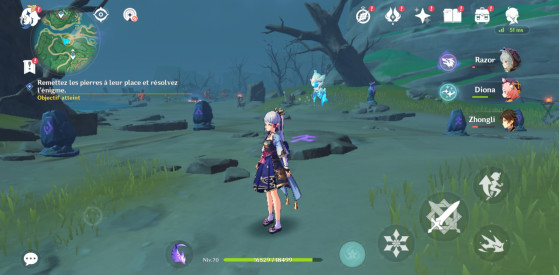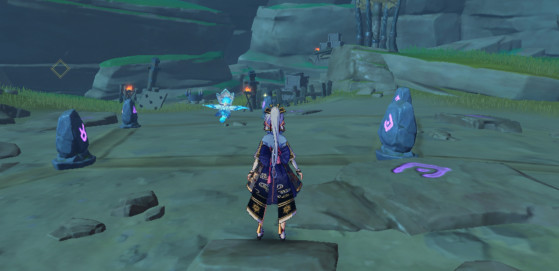 Autake Plains
Now you're heading to Autake Plains. Again, activate the feather to explore clues. Speak to the illusions, who direct you to more clues using the feather.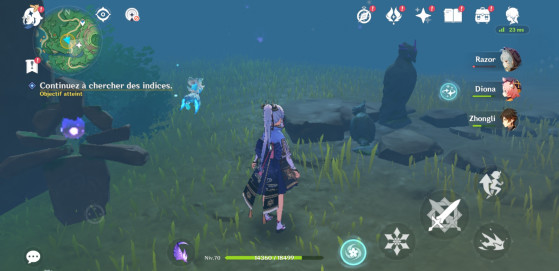 There are three Seelies here, which direct you to three Autake Slates.
You'll need to return these Slates to their proper places.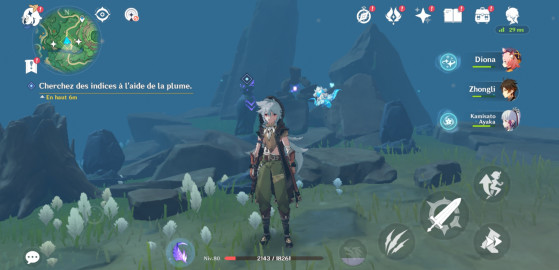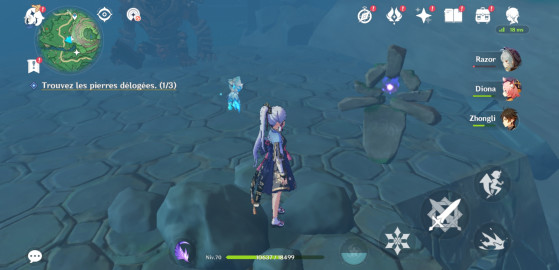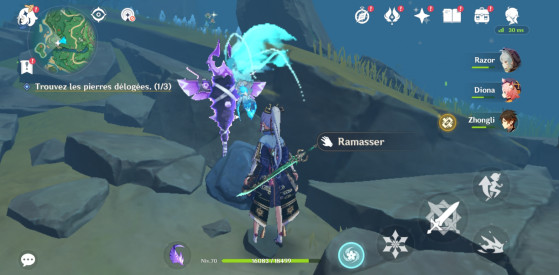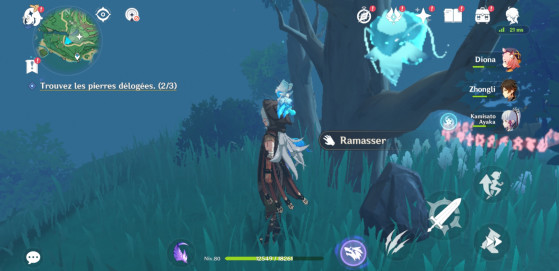 The symbols on the pillar tell you in which order you need to hit them, so follow the pattern.
Then, speak to the illusions a final time.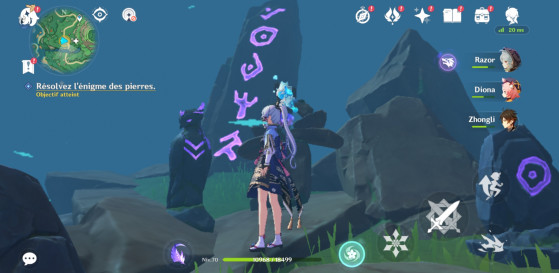 When all this is done, return to the ceremonial site and watch the cutscene.
To conclude the quest, return to Inazuma City and give the Maushiro to Sumida.
This concludes Octave of the Maushiro, and the second of four quests to clear the fog.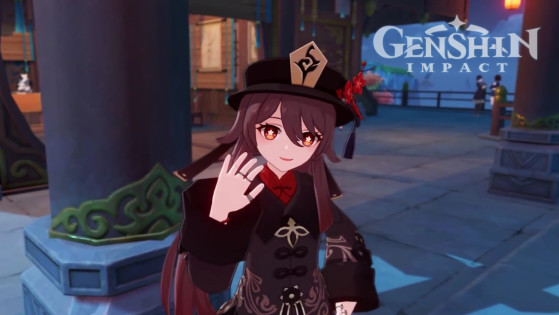 The second part of Genshin Impact Version 2.2 is here, and this is what you'll find contained within the update.