Through the Mists, the new World Quest series added to Genshin Impact with Version 2.2, largely takes place on Tsurumi Island.
You'll need to complete the chain to dispel the fog that permeats Tsurumi Island, preventing you from exploring fully.
The final quest in the chain is The Sun-Wheel and Mt. Kanna. To get things going, wait a day after completing the third quest in the chain (i.e. after the daily reset), and then go and speak to Kama on Tsurumi Island.
Here's our guide to completing it.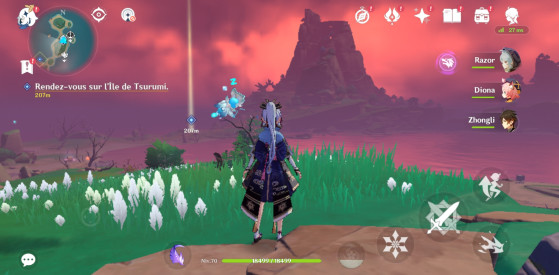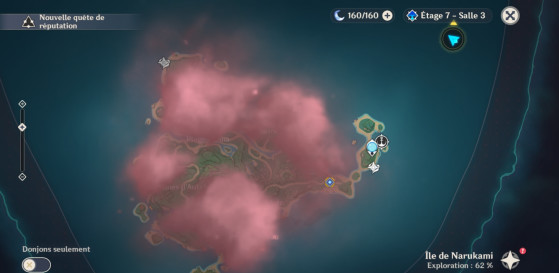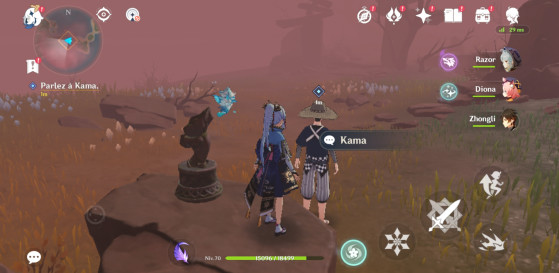 She'll send you off to the Wakukau Shoal. When there, use the feather, and then defeat the enemies that spawn.
The first wave consists of a Cryo Hilichurl Shooter, an Electro Hilichurl Shooter, a Wooden Shield Hilichurl Guard, and a Hilichurl Fighter. They shouldn't pose too much threat. The second wave sees you deal with a Thunderhelm Lawachurl.
Once defeated, touch the feather that appears.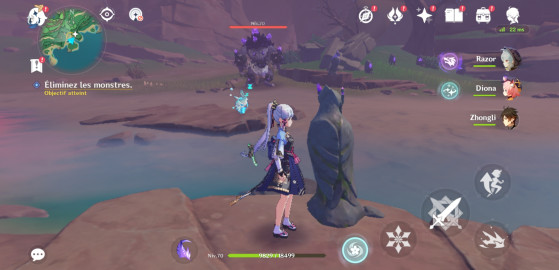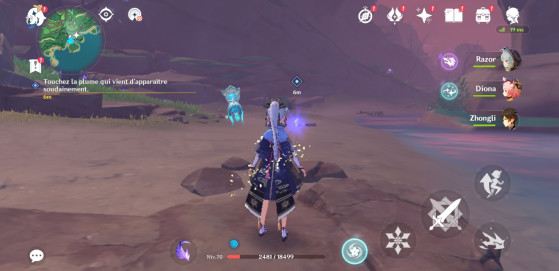 Now you must head to Oina Beach, and follow the same process -- touch the feather, then defeat two waves of enemies.
The first wave consists of a Ruin Cruiser and a Ruin Destroyer, while the second is a solitary Ruin Guard.
Touch the feather afterwards.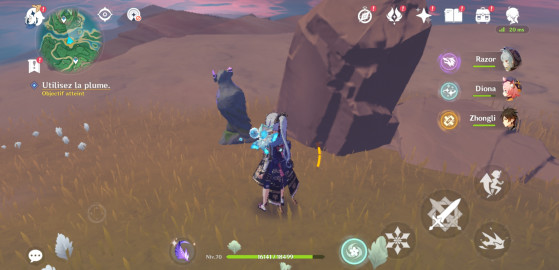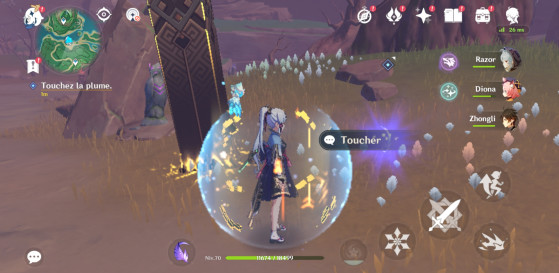 Next up is a trip to the Autake Plains, where you'll have to deal with some enemies immediately. 
Defeat the pair of Thundercraven Rifthound Whelps, then the Thundercraven Rifthound, and then use the feather and touch the feather that spawns.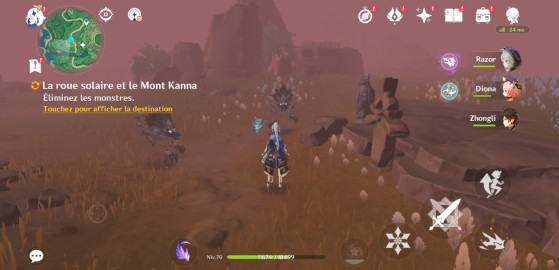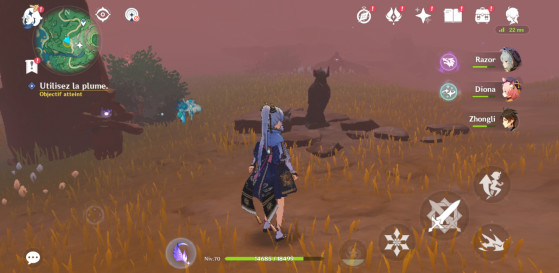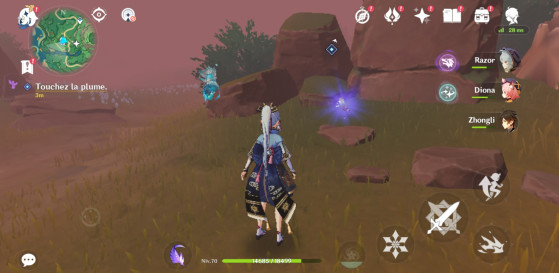 Finally, head to Mt. Kanna. Investigate the altar you find there, and defeat the Thunder Manifestation- Coagulated Millenial Regret that spawns. 
Use the feather, and touch the spawn. Then talk to Ruu to initiate a cutscene.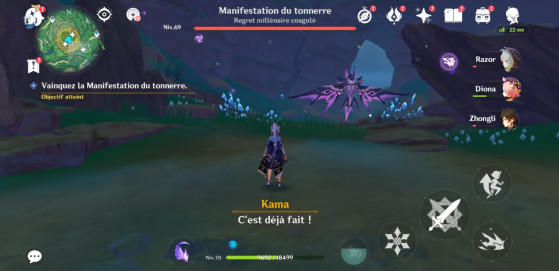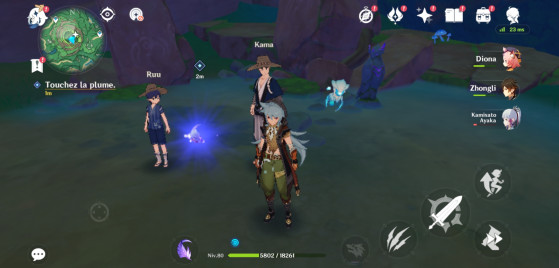 After the cutscene, head to Seirai Island. Another cutscene will take place, after which you need to return to Mt. Kanna.
Check out the altar, and then speak to Ruu at the marker indicated on your map.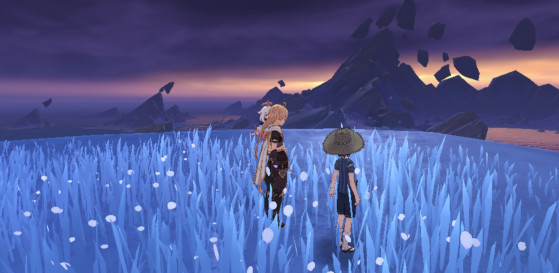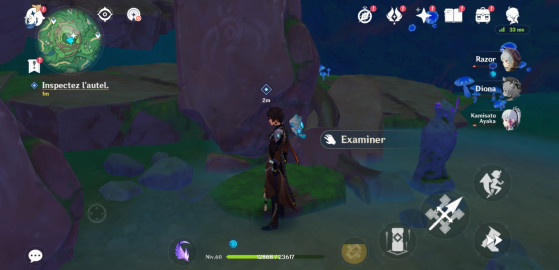 Now that the bulk of the quest is complete, return to Sumida in Inazuma City. She'll direct you to the Kiminami Restaurant for another cutscene. 
That brings to a close The Sun-Wheel and Mt. Kenna, and with it, the Through the Fog questline. 
You'll receive an achievement -- Thunder is Forever -- and a new Viewpoint appears near Mt. Kanna.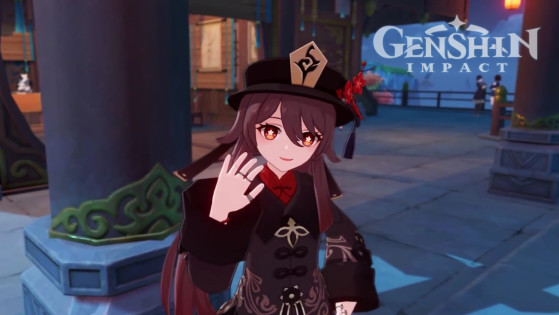 The second part of Genshin Impact Version 2.2 is here, and this is what you'll find contained within the update.