With the arrival of version 2.1, Baal or rather the Shogun Raiden arrives on Genshin Impact and she does not intend to stay on the side. She is there to support you in combat. Raiden is a rather peculiar character who switches weapons via his elemental rampage as Tartaglia could do with his elemental skill.
The other important point is the fact that his elemental skill allows you to increase the burst damage if you are under the influence of the Eye of Stormy Judgment. This bonus is calculated according to the number of energies used during the activation of the burst. This ability is not only used for that since it also allows you to make a coordinated attack when you inflict damage on an enemy. The damage of the additional attack is Electro attributes. You will therefore be able to trigger reactions in this way.
Raiden's strong suit lies in his burst (or elemental outburst). This will allow you to change your spear for a Kendo. By using Kendo, she will benefit from increased damage, but especially from the Electro infusion on her attacks. These will still be considered normal, charged, or dipping attacks, but will do burst damage.
Until then we have talked about his attacks without necessarily mentioning what interests us in statistics, but you should know that Raiden has a passive called Transcendence which grants him an Electro damage bonus as well as an increase in the energy restoration granted. by Ideal Harmony. As a reminder, Harmony of Ideal is the state activated by Raiden's burst. The increase will depend on how many energy recharge points the character has. Only percentages above 100% are counted. With this information, you will surely have understood it, but Raiden will have to have energy recharge to be effective and take advantage of his full potential.
In addition, the energy recharge will be welcome since its ultimate costs 90 energy points and only lasts 7 seconds for a cooldown of 18 seconds. Another clarification about this skill is the fact that it benefits from another bonus depending on the resolution charge accumulated before triggering Secret Art: Ideal's Dogma. This bonus depends on allies using their burst near Raiden. His first passive also allows him to gain stacks of resolve each time an orb or particles are obtained by his allies.
Besides that, she has a unique passive that halves the moras cost when raising a one-handed sword or polearm. A passive that can be interesting if you are lacking in moras.
Finally on Raiden, this is a character who will deal damage, but who will be more there to support your Main DPS like Eula or Yoimiya for example. It can also be used as a battery thanks to its burst regenerating the energy of the whole team. With its constellations, it can also become an interesting support increasing the attack or reducing the reload time of the unleashing of its allies.
Gameplay: Raiden is played as follows. You use his elemental skill to accompany your allies with the Eye of Stormy Judgment. You then wait to accumulate resolution charges with the particles or orbs obtained by its last but also thanks to the triggering of their burst. Once you have enough charges and Raiden's burst ready, pass over her and trigger her ult to hit a maximum during the activation time then change character again after replacing your eye.
Recommended weapons

Engulfing Lightning
5 Star Polearm
Base ATK: 46
Secondary Stat: Energy Recharge
Obtain: Wishes
ATK increased by 28~56% of Energy Recharge over the base 100%. You can gain a maximum bonus of 80~120% ATK. Gain 30~50% Energy Recharge for 12s after using an Elemental Burst.

Skyward Spine
5 Star Polearm
Base ATK: 48
Secondary Stat: Energy Recharge
Obtain: Wishes
Increases CRIT Rate by 8~16% and increases Normal ATK SPD by 12%. Additionally, Normal and Charged Attacks hits on opponents have a 50% chance to trigger a vacuum blade that deals 40~100% of ATK as DMG in a small AoE. This effect can occur no more than once every 2s.

"The Catch"
4 Star Polearm
Base ATK: 42
Secondary Stat: Energy Recharge
How to Obtain: Fishing Reward
Increases Elemental Burst DMG by 16~32% and Elemental Burst CRIT Rate by 6~12%.

Staff of Homa
5 Star Polearm
Base ATK: 46
Secondary Stat: Crit Damage
Obtain: Wishes
HP increased by 20~40%. Additionally, provides an ATK Bonus based on 0.8~1.6% of the wielder's Max HP. When the wielder's HP is less than 50%, this ATK bonus is increased by an additional 1~1.8% of Max HP.
Favonius Lance
4 Star Polearm
Base ATK: 44
Secondary Stat: Energy Recharge
Obtain: Wishes
CRIT Hits have a 60~100% chance to generate a small amount of Elemental Particles, which will regenerate 6 Energy for the character. Can only occur once every 12~6s.
Artifacts

Noblesse Oblige
2 pieces equipped : Increases damage done by Elemental Unleash by 20%.
4 pieces equipped : Increases the attack of all characters on the team by 20% for 12 seconds after an elemental unleash. This effect does not stack.

Emblem of Severed Fate
2 pieces equipped : Increases energy recharge by 20%.
4 pieces equipped : Increases damage done by Elemental Unleash by an amount equal to 25% of Energy Recharge. The damage can be increased in this way up to 75%.
The other two Constellations provide a level up to Elemental Skill or Unleash.
To play alongside:
Bennett
Raiden can very well be played in the company of Bennett to benefit from healing but also from an attack boost via the latter.

Kazuha
Kazuha can be used alongside Raiden if you want an elemental damage boost and access to scatter.

Beidou
Beidou can be a very good Electro complement to Raiden to give him access to the Electro resonance but also to benefit from a character who can do the damage while waiting to charge Raiden for his ultimate. His shield can also be useful.
Of course, these characters are only examples and do not constitute all of the playable characters with Raiden but just a small representation of what you can do. Your imagination will allow you to create your own teams and test according to your preferences.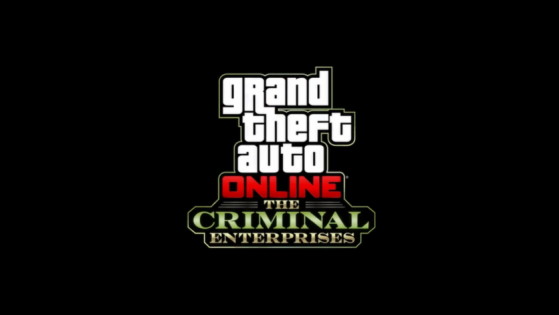 New weapons have landed with the release of the GTA 5 Online summer update DLC, Criminal Enterprises.