Genshin Impact, the game from miHoYo studio (also known under the HoYoverse brand) released on September 28, 2020, offers you to live an adventure full of twists and turns as a traveler who is looking for his twin sister. During your journey through this Action-RPG set in the world of Teyvat, you will have to use different heroes who will need to equip weapons like the one we are talking about today, the 5-star rarity weapon called Hunter's Path.
This golden bow was made using precious white branches. He felled countless wicked beasts that tried to infiltrate the woods.
What are the characteristics of Hunter's Path?
5 Star Rarity One-Handed Sword Bow
Obtained by Wishes
Attack: 44 at level 1 and 542 at level 90
Secondary stat: 9.8% CRIT rate at level 1 and 44% CRIT rate at level 90

Hunter's Path
Grants a 12% elemental damage bonus. When a charged attack hits an enemy, the Tireless Hunt effect is granted, increasing charged attack damage by 160% of Elemental Mastery. This effect wears off after 10 seconds or after 12 charged attacks. This effect can be triggered once every 12 seconds.
Who is the weapon for?
The hunter's path is a weapon that will be used for some of your characters where elemental mastery is of some importance. We will obviously put it on Tighnari since it is his weapon of choice. In addition, the fact that it gives CRIT rate in sub, it can be used very well if necessary for heroes whose CRIT rate is not high enough.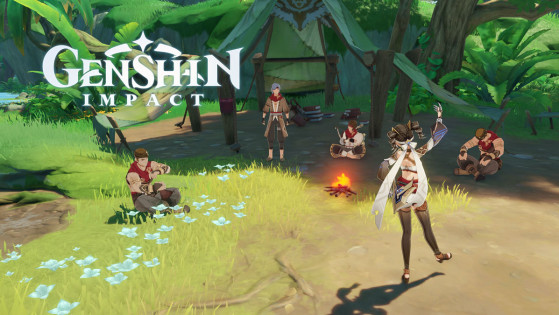 Genshin Impact Update 3.0 is now out and we had a chance to experience the update early. We invite you to discover our opinion on the Sumeru region and its specificities.