With the first preview of gameplay offered by GameInformer , we now know a little more about what God of War Ragnarok intends to bring in terms of mechanics. By taking up the solid foundations of God of War 2018, this sequel brings new combat options based on elemental attacks to give even more density to the clashes. In this article we will see all the information released about the Blades of Chaos, which are the subject of one of the most striking scenes in the first chapter of Kratos' Nordic epic.
New moves
A lot of nice things to take away from the gameplay video concerning this weapon: the blades seem to be played in a more dynamic way than in the first game, with more lively movements and a Kratos which suddenly seems much more agile . It will obviously be necessary to confirm all this controller in hand.
The Blades of Chaos jump attack sees Kratos ram these two fiery shortswords into the ground, creating a large AOE of fire around him.
Kratos will be able to use the Blades of Chaos to move more quickly in the arenas, clinging to raised walls thanks to them.
It will still be possible to bring the enemies towards you as in the first game, but this movement will gain in importance in this sequel, since you will be able to pick up enemies perched to make them crash violently on the ground .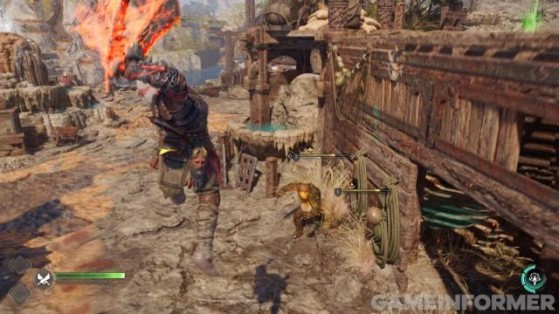 fire elemental charge
Similar to the Leviathan Axe, Kratos will be able to charge Chaos Swords to unleash new elemental attacks. While the movement associated with the ax is a 360° attack, that of the Blades of Chaos sends out a large wave of fire covering a large distance. All enemies in its path are instantly scorched (for those that appear in the gameplay video anyway). Elemental skills seem to be at the heart of this sequel's combat system, so it's safe to say that this new ability will be upgradeable in weapon skill trees.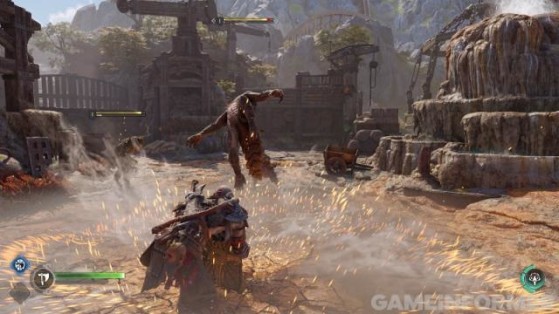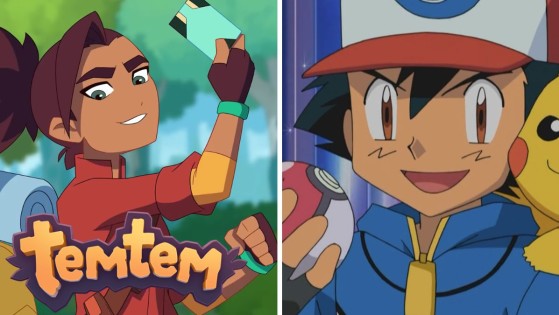 The comparison of Temtem with Pokémon is almost obligatory but, nevertheless, the two games have real differences which will potentially make you prefer the MMO to the Game Freak franchise.