Disney Dreamlight Valley is finally released this Tuesday, September 6, 2022 in Early Access on all platforms. The opportunity for you to discover this magical world and restore it by finding lost Disney and Pixar characters. All means are good: whether it's exploring the open world by unlocking the passages of nocturnal thorns thanks to the Dreamlight, or going through the castle and its magic paintings. Today, we are going to focus on obtaining Shaved Ice, a rare ingredient that will be very useful for you to make certain recipes.
How to get crushed ice?
Shaved Ice is the ultimate ingredient in the game in Early Access: that is, you won't be able to get it until you've reached the maximum friendship level with Remy and unlocked the Frozen Heights biome. This famous ice cream will be useful for the preparation of many recipes (mainly desserts) and therefore to complete your collection and increase your level of friendship with the characters by serving them the right orders or giving them their favorite gifts. Here are the steps to get crushed ice:
Unlock Restaurant Chez Rémy,

Unlock Wall-E and advance a bit with him (no need to level him up to level 10),

Unlock the following biomes : Enchanted Beach, Sunny Plateau and Frozen Heights,
Raise Remy to level 10 friendship to access his final quest: The Unknown Flavor,
Complete the quest to now be able to buy Shaved Ice directly from the Chez Rémy restaurant stand. Although the quest allows you to make it directly via your workbench, it is indeed at the restaurant stand that you will have to buy it.

Optional : It's easier to get snowballs for the quest if you've advanced with Elsa and upgraded your pickaxe.

Note that to get peanuts, you must also go through a Remy friendship quest, at level 1 this time.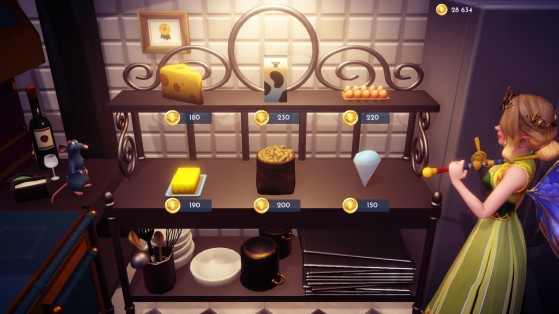 Unknown Flavor Quest
To start, after talking to Remy, go see Merlin to ask him for help. Enter inside his house (observatory) and retrieve the notes in his back library.
The recipe will ask you to gather 3 Purified Nightshards (Nightshard found in Shiny Holes and Dreamshard). Then go to Wall-E to grind the shards to powder.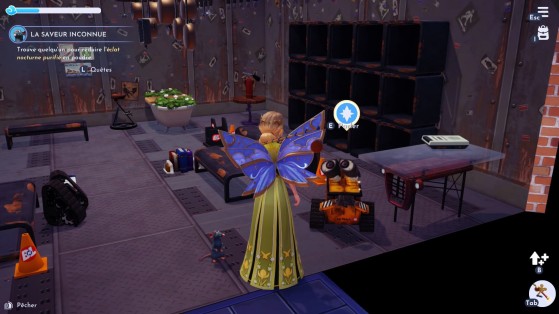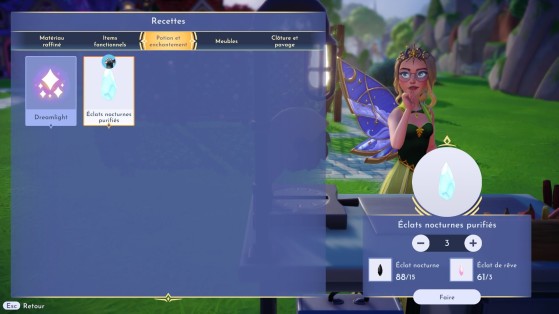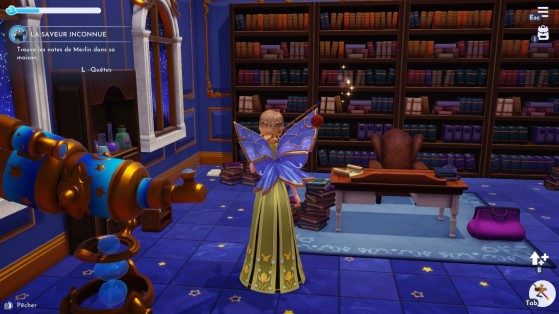 Now you will need the following:
15 snowballs (found in the Frozen Heights by breaking ice spikes or digging in the ground),

1 Purified Nightshard Powder (you just got it from Wall-E)

Using your workbench, craft Shaved Ice in the "functional items" tab. Give everything to Remy and prepare the "vanilla ice cream" recipe with the following ingredients: 1 Crushed Ice + 1 Milk + 1 Sugar Cane + 1 Vanilla.

If you don't have crushed ice, you have to buy it at the restaurant Chez Rémy on the stall at the back.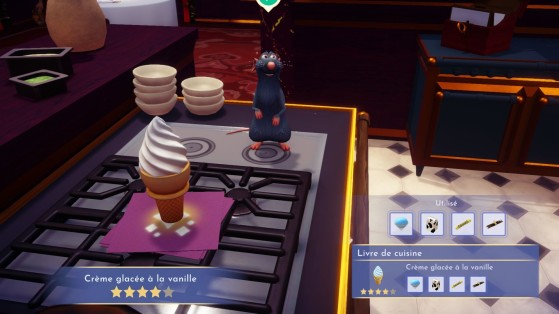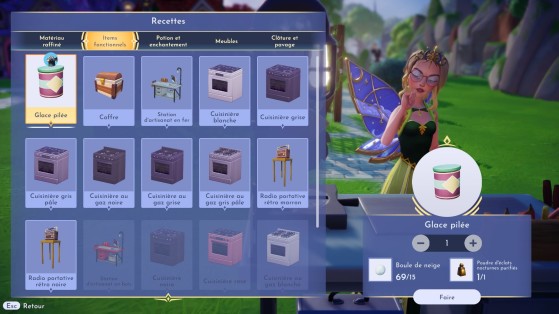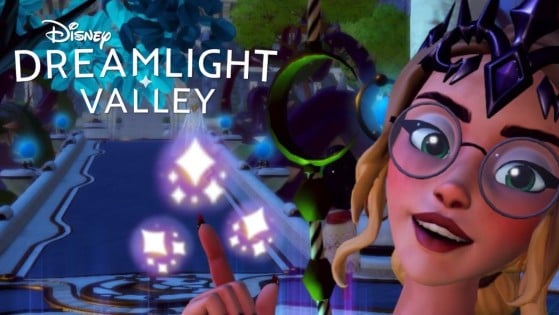 Do you need a large amount of Dreamlight Dust to unlock biomes or realms in Disney Dreamlight Valley? Here are two ways to get it easily.