Pokémon Scarlet and Violet are now available in Nintendo Switch. Although the graphics and performance of the games are inevitably repulsive, the desire to explore Paldea and complete its Pokédex is not diminished. Especially since... Who says new generation says new creatures to capture. Of the 400 Pokémon present in the region, you will be able to find a hundred of them from 9G but also old returning Pokémon like Sinistea.
Sinistea is required to obtain Malicious Armor in Pokémon Scarlet
Where to find Sinistea?
Paldea's Pokédex number : 237
National Pokédex number : 854

Type : Spectrum

Sinistea is one of the Pokémon with a fairly rare appearance rate. There are only two specific places where you can find a copy:

Above the eastern exit of the town in Zone South N°6,

In the East Zone N°3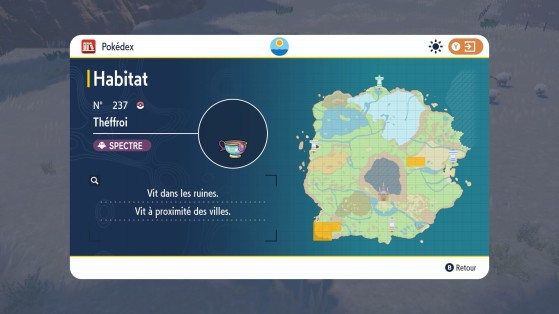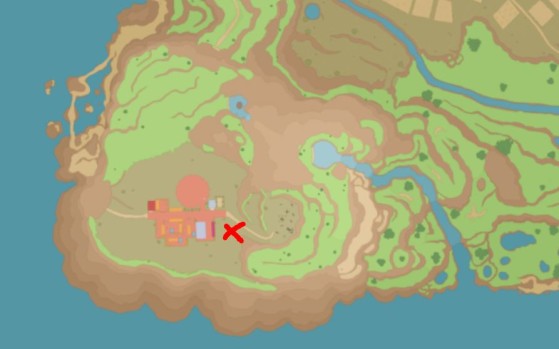 How to evolve Sinistea?
Sinistea can evolve into Polteageist thanks to a specific object. The use of the object depends on the other hand on the form of your Sinistea: counterfeit or authentic. The Genuine form has some sort of stamp under the cup, and the Counterfeit does not.
Counterfeit Sinistea evolved using a Cracked Teapot

Evolve Authentic Sinistea using a Chipped Teapot

Both of these items can be purchased at Rézo Cadoizo in Levalendura.


Sinistea shiny: what does he look like?
It is very important to know what the Shiny forms of the Pokémon look like in these versions since no clues will be left on the screen: no little stars or shrill sound warning you like in Pokémon Legends Arceus. Of course, the color difference will probably jump out at you, but it's sometimes tricky in the case of Pokémon with light (hello Pikachu) or unknown chromatic forms.
Sinistea shiny is purple instead of blue.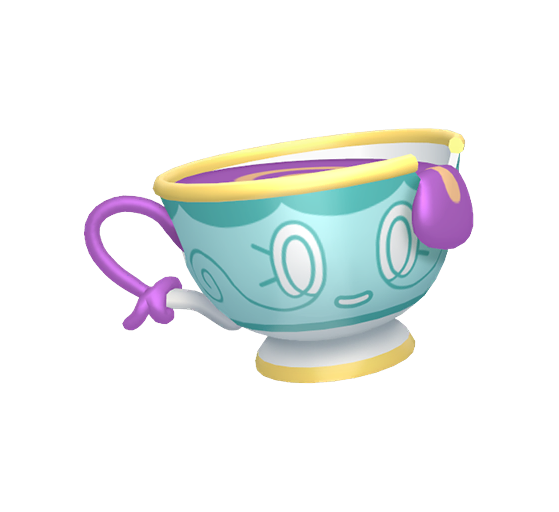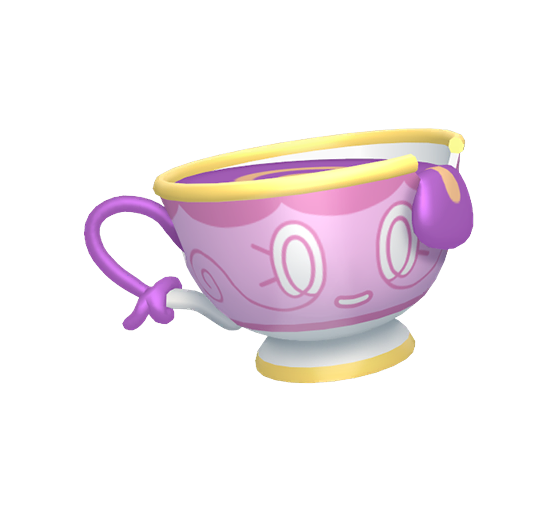 The chance of finding a shiny is 1/4096 in the game. You can optimize this chance with the Chroma Charm (which is obtained once the entire Pokédex is completed) or the Taste Auras of the dishes you eat.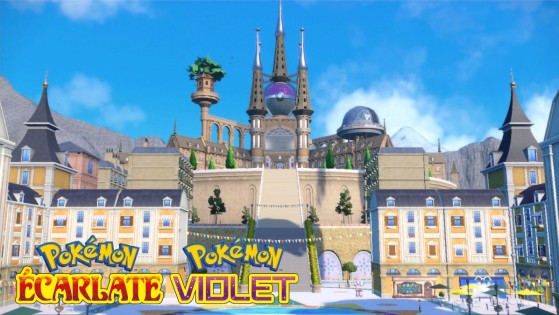 Here you are in the biggest city of Pokémon Scarlet and Purple. Between the ton of shops and the few interesting NPCs to meet, here is everything you need to know about Mesagoza so you don't miss anything.