Pokémon Scarlet and Violet released on Nintendo Switch. Although the graphics and performance of the games are inevitably repulsive, the desire to explore Paldea and complete its Pokédex is not diminished. Especially since... Who says new generation says new creatures to capture. Of the 400 Pokémon present in the region, you will be able to find a hundred of them from 9G but also others returning from older generations like Rockruff.
Introducing Rocabot and where to find it
Paldea's Pokédex Number : 89
National Pokédex number : 744
Type :

Rock
Rockruff lives in the mountainous biomes of the western zones. In particular, you can find them in the West Zone N°1. Do not hesitate to use an interactive map for more precision.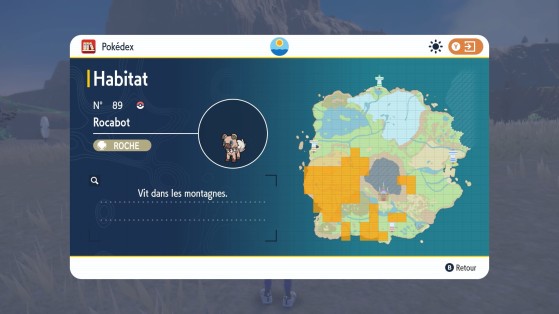 Puppy Pokémon - It lives in packs until it grows up. When in a bad mood, he hits the ground with the rocks that adorn his neck.
Description du Pokédex
How to make Rockruff evolve?
Rockruff can evolve into three different forms of Lycanroc. This is done by leveling up but at very specific times of the day. The problem is that Pokémon Scarlet and Violet, unlike previous generations, do not respect the same hours as your console: the day/night cycle is inherent in the open world.

Midday Lycanroc
When your Rockruff is at level 25, raise it one more level in the middle of the day (it should be bright in the game).

Midnight Lycanroc
When your Rockruff is at level 25, level it up another level in the middle of the night (it should be dark in the game with stars in the sky).

Dusk Lycanroc
When your Rockruff is at level 25, raise it another level in the middle of the evening (it should be a little orange in the game, with the sun seeming to set just before nightfall). Look for the sunset symbol when you open your map.
Shiny Rockruff: what does it look like?
It is very important to know what the Shiny forms of the Pokémon look like in these versions since no clues will be left on the screen: no little stars or shrill sound warning you like in Pokémon Legends Arceus. Of course, the color difference will probably jump out at you, but it's sometimes tricky in the case of Pokémon with light (hello Pikachu) or unknown chromatic forms.
Instead of being brown, shiny Rockruff is blue.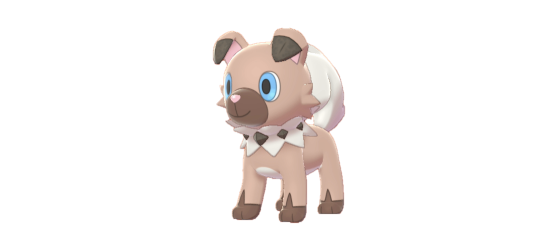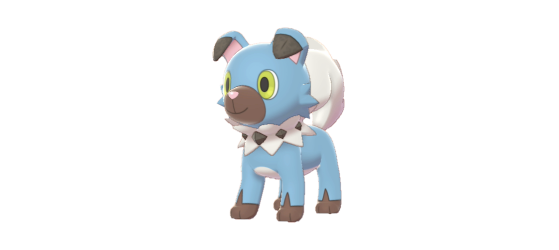 The chance of finding a shiny is 1/4096 in the game. You can optimize this chance with the Chroma Charm (which is obtained once the entire Pokédex is completed) or the Taste Auras of the dishes you eat.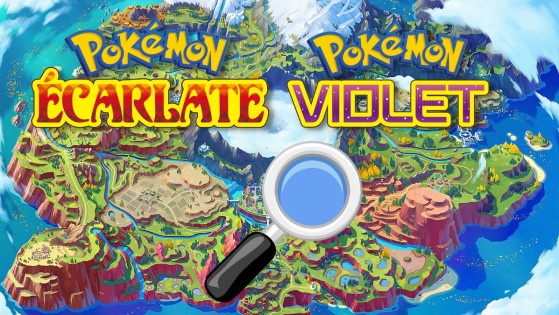 If you are looking for the location of items or specific creatures like Eevee or Théffroi in Pokémon Scarlet and Violet, you can use an interactive map. It also allows you to indicate the position of upgrades and other useful objects in the game.