Your adventure began in Pokémon Scarlet and Violet, the new open-world game set in Paldea and as you fight to get the 8 badges here our guide for the next Gym.
Glaseado Gym - Ice type
As in any arena, you will first have to pass an Exam (a sort of mini-game) before you can compete against the Champion.
Recommended level: 45 minimum

Race on the snow
This time, the exam is a sliding race on the snowy slopes of Glaseado. You must ride your mount and finish within the time limit. Go well through the flags.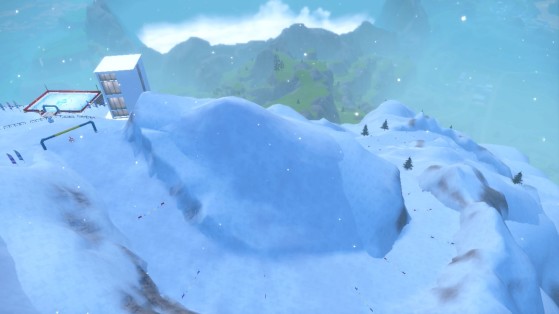 Fight against Grusha
Return to the reception to confront Grusha, the freeze-rider. His team is mostly made up of Ice-type Pokémon.
Tips for beating the Ice-type Arena
Grusha Weaknesses : Favor Pokémon and especially

Fire

, Steel , Fighting and Rock type attacks.
Grusha's strengths : be careful, his Ice-type attacks will be very strong against Dragon , Plant , Ground and Flying.
Items : Remember to bring some Reminders and Potions. Don't forget to equip your Pokémon with battle items as well.
Pokémon used by Grusha
Here is the list of Pokémon he will use if you want to prepare yourself as well as possible:



Altaria
Dragon/Flying types but is Teracrystallized to Ice type.
Awards
Once the fight is over, you'll earn 8,640 Pokédollars, the Ice Badge , and the TM124. The level at which Pokémon can now obey you and at which capture is made easier depends on the number of badges you have.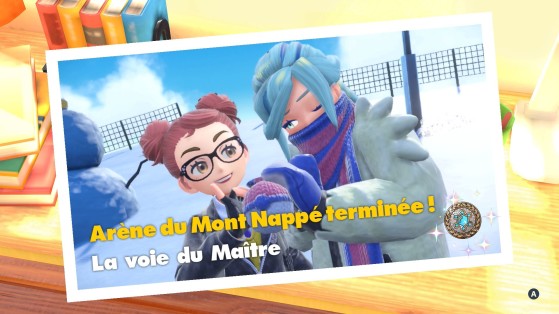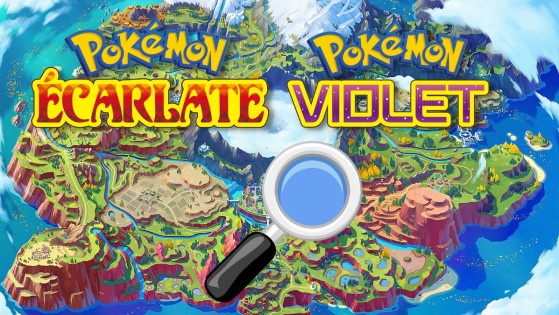 If you are looking for the location of items or specific creatures like Eevee or Théffroi in Pokémon Scarlet and Violet, you can use an interactive map. It also allows you to indicate the position of upgrades and other useful objects in the game.