The difficulty of berserkers doesn't seem to be tied to the zone their tombstone is in. Hjalti the Impassive is more dangerous than Fraekni the Zealous, but she's far from the toughest berserker in God of War Ragnarök, as she finds herself in the Forbidden Sands area.
The objective of this guide, as well as all those dedicated to the bosses that will follow, is to help you beat them on maximum difficulty, "Only God of War", so that they are relevant for all levels.
The 12 Berserkers and their king
When you finally set foot in Midgard with Freya, to seek out the Norns, you're bound to get your hands on the sword hilt. It allows you to use the mysterious tombstones that you have come across in different places since the start of the game. This will each time trigger a tough boss fight, with magnificent rewards. These fights are totally optional, you don't need to complete them to finish the game.
Be aware that you cannot kill the 12 berserkers before completing the main story, since the last one is in an inaccessible area before the "post game" content, after the death of the final boss. Once the 12th berserker is dead, you can return to where you found the sword hilt, at the Tomb of the King, in Midgard, to face what could be considered one of the game's two ultimate bosses.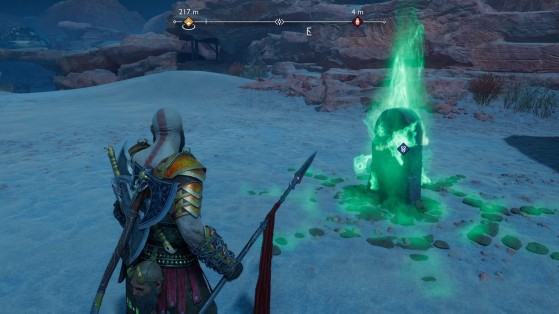 What equipment to use?
There are no big level requirements for this Berserker, at least, if you haven't neglected your gear. If his life bar is red, we advise you to give up and come back later, after improving your equipment.

You can use any weapon you want, it doesn't really matter here. A shield that can parry can make your life easier on its side.

Remember to buy a Rune of Resurrection from the blacksmith before attacking the fight.

We especially advise you to equip the Dodge Emblem enchantment, in your Yggdrasil Amulet, to improve your rolls.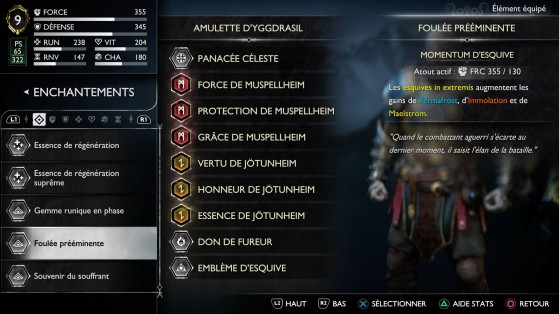 List of attacks and how to counter them
Hjalti the Impassive is a relatively simple fight mechanically, although that doesn't prevent some attacks from being difficult to dodge. We suggest that you take the time to master each attack in the best possible way, since you will find them all on the next berserkers, which will also be much more difficult.
In the same way, we also find some of the attacks of Fraekni the zealous on this fight, like the aerial dive (yellow attack) and the combat leap (red attack), which she loves to use after one or two jumps back. . It's a vicious combo that can take you by surprise when chased, so be on the lookout.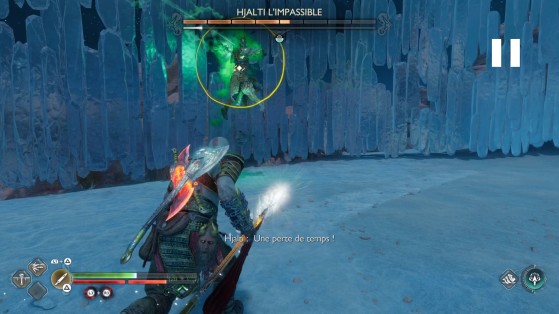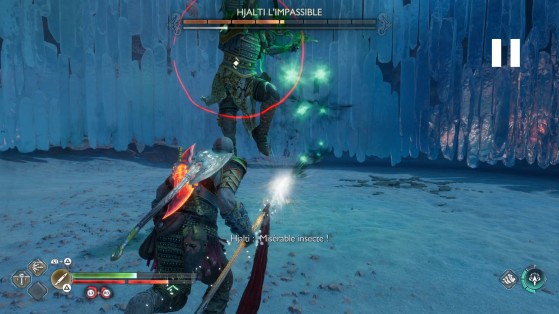 Mega mass explosion (blue attack) : The main feature of Hjalti the impassive is the charging of a super attack that will hit the entire area , while inflicting massive damage. You should be used to dealing with these types of abilities by now, you have to use L1 twice to give a shield hit. But for that, you have to be quite close. Since this boss loves to back up, it's easy to get left behind and not reach him in time. We therefore advise you to sprint to reach it as quickly as possible. The range of the shield interrupt is also very high.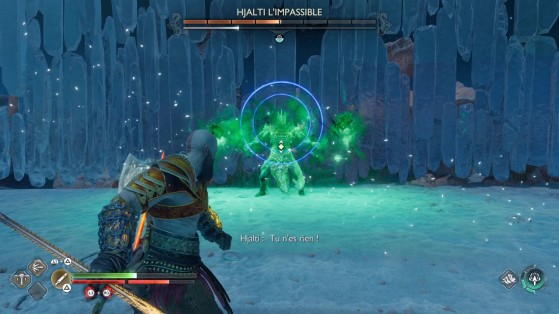 Aerial projectiles (red attack) : This is undoubtedly the most difficult attack to manage from this boss. When she rises into the air, it is either for an aerial dive or to launch projectiles. The red circle quickly allows you to be fixed. Dodging the projectiles proves difficult, since they are very fast and endowed with some ability to follow you. Unfortunately, there is no miracle solution, everything will depend on the timing of your dodge / roll back . It should be done as late as possible, but not too much. Also factor in the distance to the boss in your calculation. This ability is easier to avoid if you are already below it. Be careful, towards the end of the fight, she can use this spell 2 to 3 times in a row.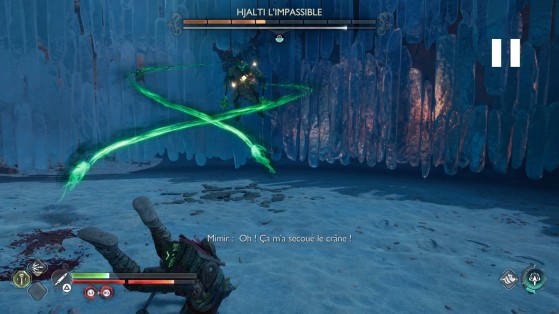 Chain of attacks (yellow/normal/red attack) : Finally, the boss will use his two weapons to attack many times. His combo starts with a yellow attack, followed by two to three normal attacks, then a red attack at the end. Sometimes she places a second yellow attack during the combo. Unfortunately, parries don't break this chain, so unless you're looking to speedrun, it's best to dodge the first attack, then back up or block, then dodge the final hit again, before counter-attacking.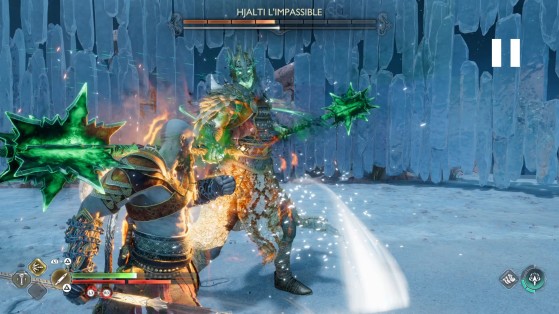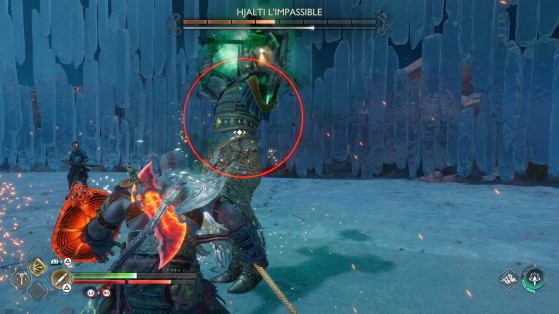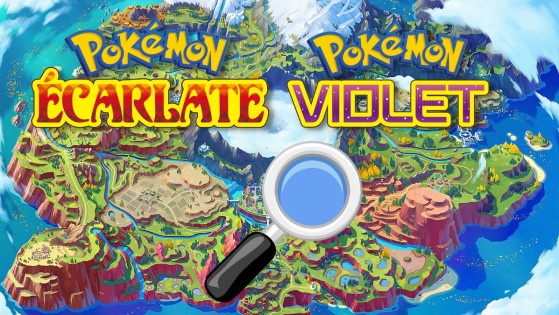 If you are looking for the location of items or specific creatures like Eevee or Théffroi in Pokémon Scarlet and Violet, you can use an interactive map. It also allows you to indicate the position of upgrades and other useful objects in the game.