The exploration of the Paldea pokédex does not stop any more and we continue our research with a rather special pocket monster, available for a little while in the games of the Pokémon series. Back in Pokémon Scarlet and Violet, the cute little free electron Rotom will ask you to participate in auctions so that you can change its shape or type: prepare your wallet, you'll have to spit some money!
Introducing Rotom and where to find it
You can find this plasma Pokémon present since the fourth generation around the cities of Paldea, but it appears only quite rarely.
Paldea Pokédex Number : 310
National Pokédex Number : 479
Type :

Electric

and

Ghost

You will be able to find your first Rotom in West Zone #2, East Zone #2, City Biomes, and 4 and 5 Star Teracristal Raids. The best place is the slope just above lighthouse.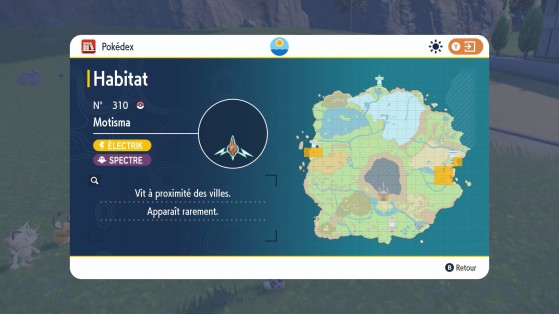 How to get all forms of Rotom?
This is a Pokémon that can be caught in the wild like the others, but then you can change its form and type to it thanks to an object called Rotom Catalogue to be nabbed at the Porto Marinada auction , as you can see it in the first two images below. Then buy the item needed for the desired transformation:
Microwave for

fire

type.
Washing machine for

water

type.
Refrigerator for

ice

type.
Fan for the

flight

type.
Mower for the

plant

type.
Light bulb for electric

type

.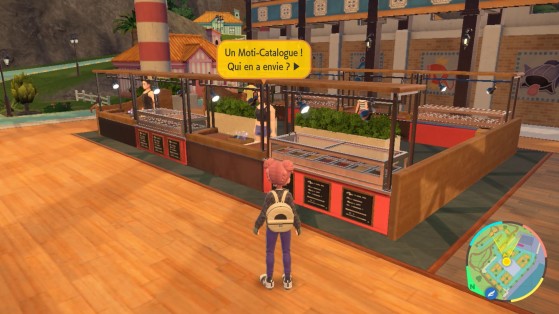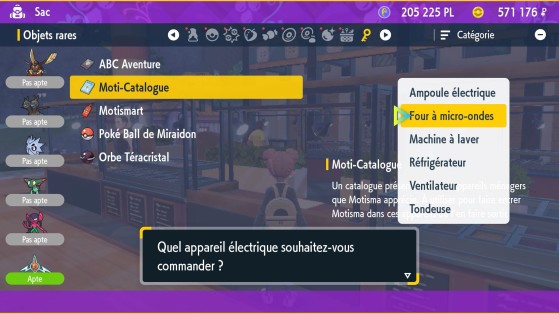 Shiny Rotom: what does it look like?
It is very important to know what the Shiny forms of the Pokémon look like in these versions since no clues will be left on the screen: no little stars or shrill sound warning you like in Pokémon Legends Arceus. Of course, the color difference will probably jump out at you, but it's sometimes tricky in the case of Pokémon with light (hello Pikachu) or unknown chromatic forms.
Instead of having a light blue outline, Rotom shiny has a pink outline.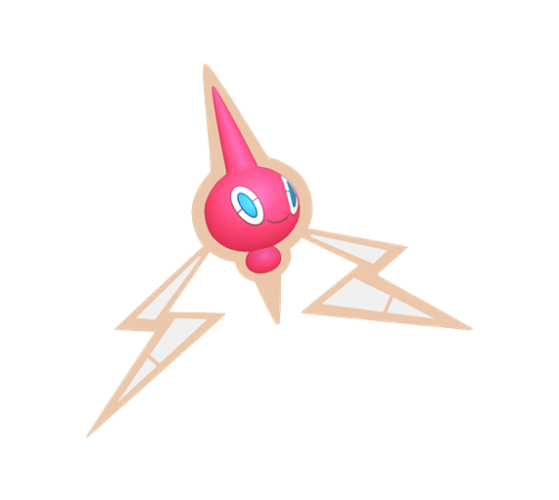 The chance of finding a shiny is 1/4096 in the game. You can optimize this chance with the Chroma Charm (which is obtained once the entire Pokédex is completed) or the Taste Auras of the dishes you eat.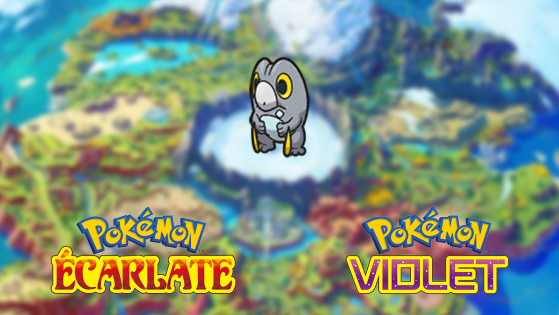 Baxcalibur is a new 9G pokemon that you will absolutely want with you if you plan to explode the Elite four of Pokémon Scarlet and Violet . In this Paldea Pokédex sheet we will see everything you need to know about its evolutions and weaknesses.