Pokémon Scarlet and Violet have been available for just over a week now, but many of you have already spotted several very powerful species in Paldea's Pokédex. The fairy and steel type pokemon that interests us today is definitely one of them, so we tell you everything about this famous Tinkatink and its incredible evolution into Tinkaton with its complete entry which will tell you its talents, where to get it and how detect its shiny form.
Introducing Tinkatink and where to find it
Tinkatink is the 1000th pokemon in the national pokédex , which may explain why its final evolution is so broken: the numbers of certain pocket monsters have a meaning in the series, so there is a small probability that this is the case here.
Paldea's Pokédex number : 279
National Pokédex Number : 1000
Type :

Fairy

and

Steel


You will be able to find your first Tinkatink in the ruins biomes and 2 star teracrystal raids in Paldea.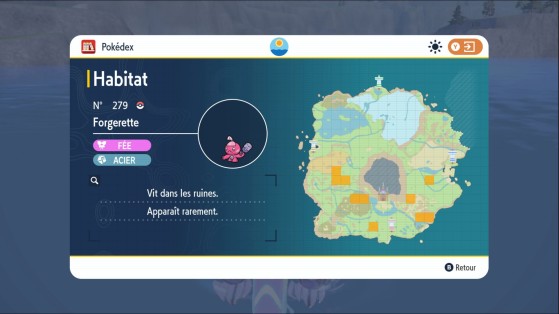 How to evolve Tinkatink?
Tinkatink evolves into Tinkatuff at level 24 and then into Tinkaton at level 38 . Take it in your team so he can gain experience points and evolve on his own.
Your Tinkaton will then become an overpowered Pokémon that can roll on almost all arenas, lairs and even the Pokémon League. Its dual-type allows it to have only two weaknesses: Fire and Ground! It is immune to Poison and Dragon and she even has Rock-type attacks.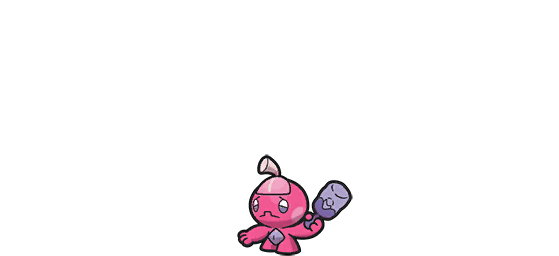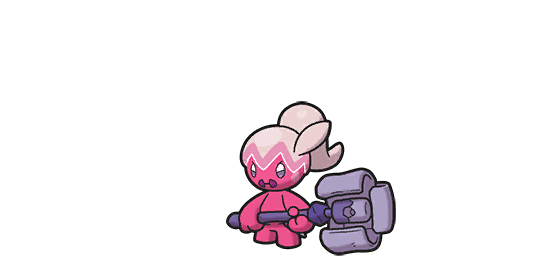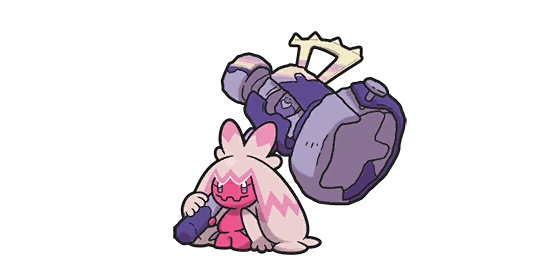 Shiny Tinkatink: what does it look like?
It is very important to know what the Shiny forms of the Pokémon look like in these versions since no clues will be left on the screen: no little stars or shrill sound warning you like in Pokémon Legends Arceus. Of course, the color difference will probably jump out at you, but it's sometimes tricky in the case of Pokémon with light (hello Pikachu) or unknown chromatic forms.
Instead of wearing a crystal and a gray hammer, Shiny Tinkatink has a crystal and a brown hammer.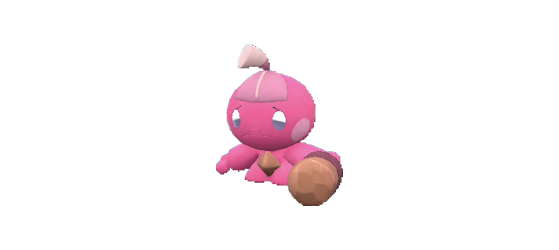 The chance of finding a shiny is 1/4096 in the game. You can optimize this chance with the Chroma Charm (which is obtained once the entire Pokédex is completed) or the Taste Auras of the dishes you eat.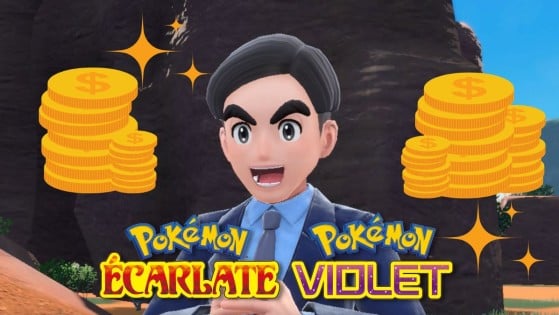 Are you out of Pokédollars or League Points when you want to rob the stores of Pokémon Scarlet and Violet ? Here's how to get money very easily in the game and thus no longer prevent you from buying lots of 200 Hyper Balls or clothes in town.