Whether or not you've completed the main storyline of Pokémon Scarlet and Purple, you have a chance of encountering a Shiny during your adventure! Also called Shiny Pokémon, the Shiny is a rare creature with a base rate of 1 in 4096 encounters of being found. It can be recognized by its color, which differs from the normal version of the Pokémon (a shiny Cornebre is pink instead of black, for example).
Small problem in 9G: the Shiny do not make any noise or flicker when you meet them in nature. It is therefore necessary to keep your eyes open because you can come across them at any time without realizing it (this is also a fault strongly criticized by players, especially by color blind people).
In the Scarlet and Purple versions, it is of course possible to come across a shiny completely by chance, but also to increase the chance of encountering it thanks to several techniques that we will detail for you below. For video explanations, do not hesitate to watch the one from TheHolomovement.
How to improve the chance rate of encountering a Shiny?
Hunting methods
We speak of "hasse" with an -s- to designate the action of looking for shiny. You can find it in 4 different ways:
By chance, while exploring the map of Paldea (visible in nature directly),

In Teracrystal Raids (it can be seen from the start of the fight),
In the Massive Apparitions,

In Eggs (Masuda Method).

There is usually another technique, the "reset", but this one is not useful in Scarlet and Violet. In addition to these methods, three ways allow you to increase your chance of finding a shiny:

Use a foreign Shapeshifter for the Masuda Method,
Receive the Chrom a Charm when you have captured all 400 Pokémon in the Pokédex,
Eat Sandwiches with Aura Shine.
Shiny Lock
Be careful, some Pokémon are "shiny lock". That is to say that it is not possible to find them in shiny in the game currently:
The starter you choose at the beginning of the adventure (it is possible to obtain a shiny starter later thanks to the Masuda Method),

The 4 Legendaries of the sanctuaries,

The legendary Miraidon or Koraidon,

The Pokémon offered in the game (internal exchanges and the Meowth of Galar offered)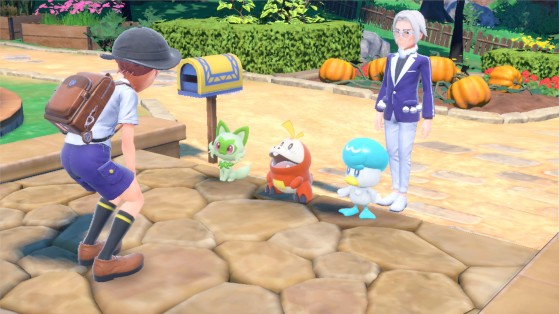 Chance rate of finding a shiny
Thanks to the Anubis dataminer, we know exactly how the chance rate of falling on a shiny works in nature, eggs or even in Raids. For Teracrystal Raids, note that the base rate is applied, there is no boost.
Currently, the best rate is offered by the Masuda Method with Chroma Charm (with 1/512 chance of landing a shiny in an egg) and Massive Appearances with Chroma Charm and a level 3 Aura Brilliance sandwich. (1/512) .
Bonuses activated

Without Chroma Charm

With Chroma Charm

Base rate (without anything)

1 chance in 4096 encounters

1 in 1365 chance

Masuda method (breeding)

1 chance in 682 eggs

1 chance in 512 eggs

Massive appearance (after 30 Pokémon
captured or knocked out)

1 chance in 2048 encounters

1 chance in 1024 encounters

Massive appearance (after 60 Pokémon
captured or knocked out)

1 chance in 1365 encounters

1 chance in 819 encounters

Activating a sandwich
Aura Shine Level 3

1 chance in 1024 encounters

1 chance in 683 encounters

Sandwich + AM (after 30 Pokémon
captured or knocked out)

1 chance in 819 encounters

1 chance in 587 encounters

Sandwich + AM (after 60 Pokémon
captured or knocked out)

1 chance in 683 encounters

1 chance in 512 encounters
Eggs with the Masuda Method
For this method, you must absolutely have a foreign Ditto (it's more practical because Ditto can breed with any Pokémon) and start Breeding via the Picnic.
Once the eggs are in your team, you can hatch them and hope to get a shiny.
Massive Appearances
AMs unlock after completing the Academy tutorial. Opening your card, you will see red skull logos with a flashing Pokemon on them. This indicates the position of a Mass Apparition. Note that the spawns change every day at midnight.
The technique is quite simple:
Go to the AM place,

KO or capture 60 Pokemon from the AM for the chance rate to be optimal,

Save (it is advisable to disable automatic saving),

Prepare a Sandwich with a Shine Aura of the desired type (the same type as the Pokémon in the AM) to boost the rate even more,

Rotate in the area to make Pokémon appear and disappear until you come across the shiny,

If you have nothing after 30 minutes (and therefore the end of the aura of the sandwich), turn off and turn on the console to start again at step 4.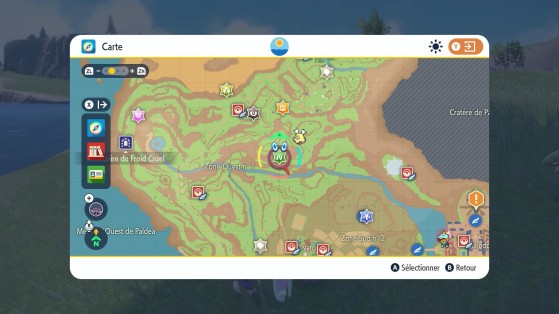 Good to know: you cannot KO a Shiny Pokémon using the "Forward" feature. Your Pokemon will stop and do a sweat emote to let you know it doesn't want to attack.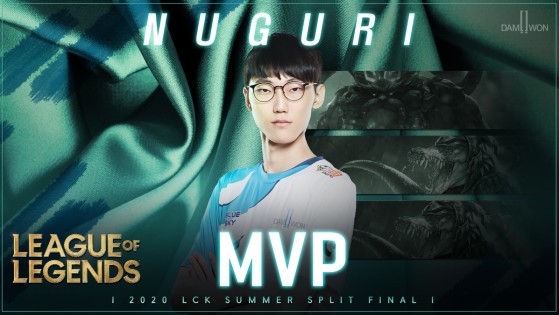 Rumors have been circulating for several weeks, even months, but this former League of Legends world champion is about to end his career. After several difficult seasons, it is time for him to leave the professional scene.