Red Dead Redemption 2 treasure hunts are numerous and very profitable. This time, unfortunately, there is no card involved, but instead, a strange painted wall and some mysterious statues to activate in the right direction. By going to two different places and pressing a few buttons, you will get three gold bars, or $1,500 once sold, as you wish.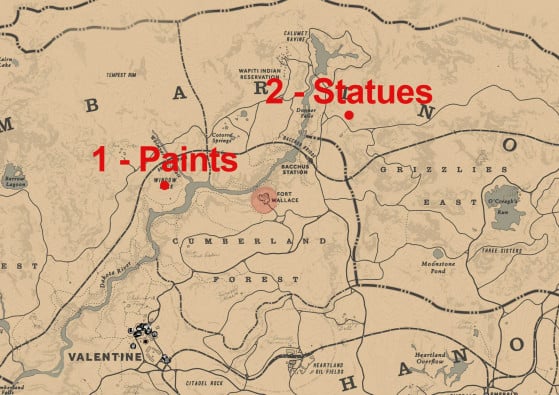 No need to have completed a quest or have any card. To begin, head to the great rocky arch of Window Rock, northwest of Fort Wallace. Take the track, then pass under the high arch. A painted wall is on your left. Examine it to make a sketch.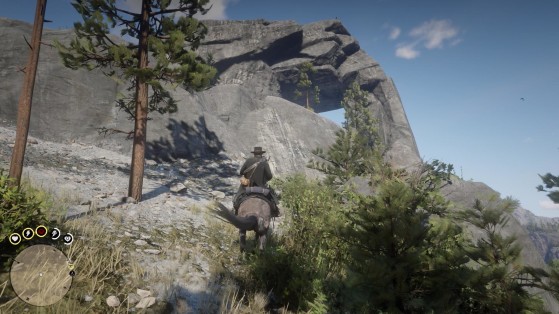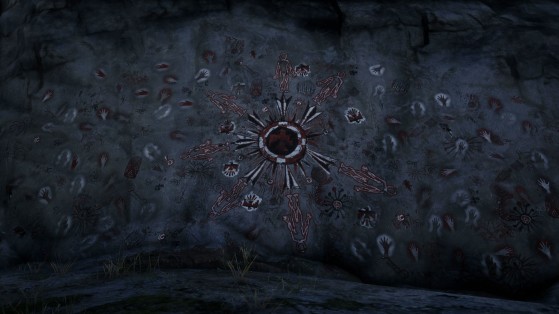 Once this is done, go to the north-northeast of Bacchus station. You will see a strange stone house, covered with green moss. In front of this house you will found a large rocky hill. Go around it to the left, to discover a rocky recess with a tree, and a small triangular cave entrance that is easy to pass through. Here is a precise map of the entry point.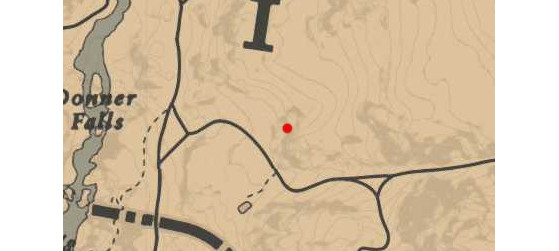 Come in to discover the famous statues. To begin, inspect the statue in the center to make a sketch. Then click on the button in front of the statues in this order. This image was taken when entering the cave, so with your back to the entrance, to help you find your way around. It should be noted that in case of error, you can simply go to the back of the statues and press the button on the back. When you have activated the buttons in the correct order, a trapdoor in the center statue will open and reveal the ingots. It is accompanied by a characteristic little noise.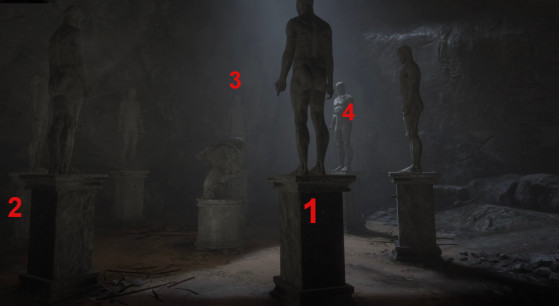 Here are written instructions to help you activate the statues in the right order:
The statue closest to the entrance and very slightly to your right, the one whose left hand seems to make a finger.

Facing the first statue, go to the right and pass through one statue to activate the second statue on the right (the 3rd statue in total).

Pass through one statue again while heading right to activate the fifth statue.

Activate the following statue to its right to finish (the 6th statue by counting the statues since the first one activated).
Written by Robin "Raiden" Bouquet. Translated from French by Millenium.us.org.