Call of Duty: Modern Warfare's Team Deathmatch has not changed in a long time. It remains one of the most played modes by players. Whether it is to adjust your weapon, to develop strategies or even just for fun with friends, this team mode is a success.
The goal is the same: to win by reaching the top of the scoreboard in a given time. If the time is up, the team with the most points wins the game. Each elimination brings 1 point to your team.

Team Deathmatch
Game duration: 10 minutes
Score limit: 75 points
Group size: 1-6 players

Individual XP
Kill: 100 points
Hand-to-hand kill: 115 points
Assist: 25 points
Accessory assist: 20 points
The number of points does not depend on the bonuses you can receive during your game. We can take the example of the "1st elimination" bonus which provides approximately 30 additional points.
Stay tuned for news and guides to learn more about Modern Warfare's Beta!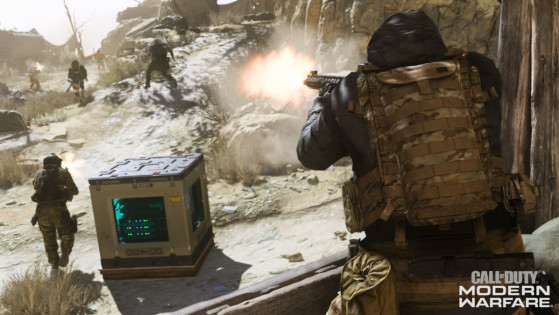 Available during the recent Call of Duty: Modern Warfare beta — exclusive to PS4 — Cyber Attack is a new multiplayer mode. This is how it played out.