After ten days of intense battle in World of Warcraft: Battle for Azeroth, N'Zoth has fallen.
For the first time in a decade, a North American guild has won a Race to World First, with Complexity Limit finally getting their time in the spotlight — after three near misses in this expansion alone.
Their final pulls were calm and serene — just like the rest of their progression.
They managed to move methodically, from boss to boss, tearing to pieces the obstacles that the game had put in their way.
In front of nearly 110,000 viewers on the limit maximum channel alone, the cries of joy and relief in taking the crown were evident.
Complexity Limit have been in impressive form from the beginning to the end of this World First progression.
Rightly, they deserve all the honour and praise that comes with it.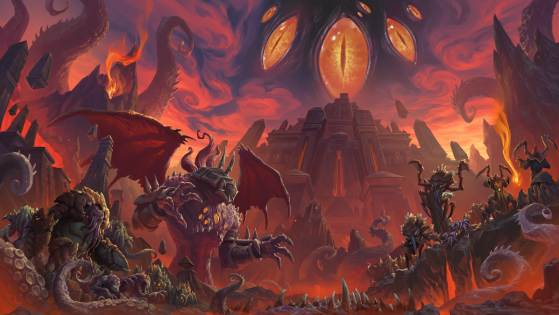 The Race to World First has begun in Ny'alotha. With N'Zoth in their sights, the competitors throw themselves into the first pulls in an attempt to claim this most holy of records. From one edition to the next, this race against the clock brings the crowds together, always eager to compete.