After the long wait, a gleam appeared at the end of the tunnel which will lead us sooner or later to the deployment of the Alpha and the Beta of World of Warcraft: Shadowlands. It is indeed after the deployment of multiple successive builds , including two last week, that Blizzard chose to slightly modify the WoW section of the Battle.net launcher.
Until now, the Beta was not indicated as being supported on the Battle.net client, but it is now the case since this Saturday April 04, 2020 . In addition, the Alpha is now indicated as " internal ", which could mean a very near distinction between the builds available for the general public and those available for developers.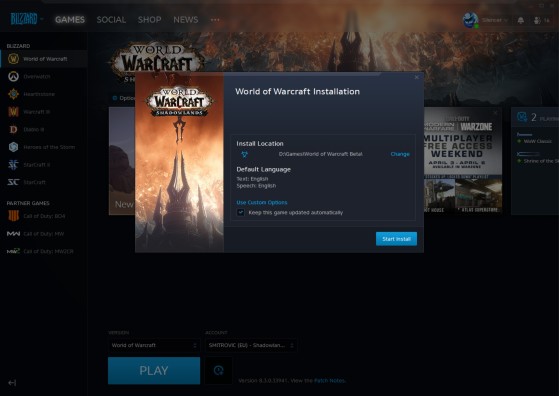 Towellie shared his idea of an Alpha, or even a Beta, very soon available, Towelliee, a famous American streamer, raised some very interesting points during one of his most recent stream and on the forums. MMO Champion.
He indeed indicated that he could affirm that the deployment date of the Alpha had been postponed three times already, because of the COVID-19. According to him, we should expect to be able to Datamine files of the Alpha builds from the beginning of the week of April 6.

What can I tell you it's been pushed back 3 times now. I can easily tell you when it isn't happening. And easily tell when it is well before the public knows. None of the content creators will risk blurting out the date. You may think we are dumb but not THAT dumb. Anyways look out for week of 6th data mining early week alpha late in week. FFVII REMAKE rip (Source) April 1st was a really a strong possibility but as of now won't happen. I am thinking leaning toward hype train starting up 6th. 8/9/10 looks really really really good barring any setbacks. (Source) Monday woukd be the earliest we see it. After that Alpha is whenever devs wanna bring up the servers. I think from BFA first data mining to playing was 5 days, I don't expect it to be 5 days. -TowelRapaport #WoWsheet
If these predictions are true, get ready! Things should, therefore, start on the night of Monday 06 to Tuesday 07 April 2020 , and we will, of course, be at the forefront for the complete follow-up of the elements discovered through the datamining to come!
But remember: this is just speculation. It is possible that all this is false, so be careful and prepare yourself so that nothing will be available next week, this will save you from yet another disappointment!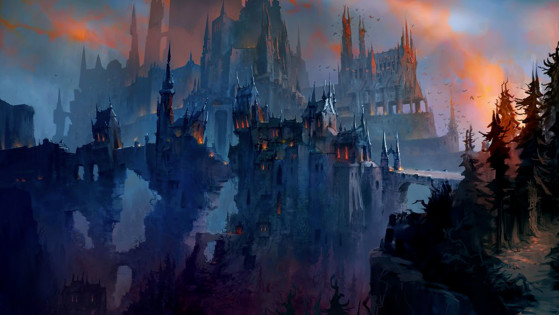 Once again, the Weekly Encrypted Build dedicated to the Alpha of World of Warcraft: Shadowlands has been deployed. We still know absolutely nothing more about these numerous builds, and impatience is starting to build up in the community.