On June 24th, news broke that Josh, a well known player in the Method, guild has been removed from the roster of their esports organisation after being accused of attempting to solicit sexual favours from underage girls. This decision was influenced by a TwitLonger written by Alex Mae, a World of Warcraft player, who exposed his conduct to the community. Yet things certainly didn't end there.
Accusations
June 24, 2020
In a lengthy and shocking statement, Alex Mae revealed that in June 2017, when she was 16 years old and underage, Josh was already known for paying close attention to messages from girls seeking advice on how to play Discipline Priest, even before he became one of the biggest streamers in World of Warcraft. In screencaps of their conversation, Josh can be seen becomingly increasingly explicit and desperate, going as far as asking her to visit him, something should would go on to refuse.
Events would reach a whole another level shortly after, when the former Method player took an even more explicit approach, using sexual connotations and and abusing his position to try and accrue sexual favours from an underage girl. This situation would place the victim into a serious depression, which the accused ruthlessly exploited.

When Josh started actually asking for pictures of revealing types, unfortunately I obliged. It is extremely embarrassing to think and talk about as I regret it immensely, but looking back now I can understand that my 16 year old self was depressed, had lacked any type of attention from "crushes" or interests of any sort, and was shocked and amazed at the fact that someone from Method (which honestly felt almost like getting attention from a small celeb of sorts) took an interest in me.
Unfortunately, he was able to achieve his goals, with that female player sending him the explicit photos he desired, something that Alex Mae would come to deeply regret. She regretted having to come forward and revisit this topic to ensure that Josh would be held accountable for his actions.
However, these are not the only accusations that influenced Method's decision to remove the well-known streamer from their famous roster.
June 29th, 2019
One year earlier, the accused was already no stranger to controversy. This time round, it was the "unwarranted" ban of his twitch account, methodjosh. Following one of his livestreams on the popular streaming platform, Josh found himself banned, with the ban report simply listing an "Other Terms of Service Violation." It's highly unusual for streamer to be randomly banned from Twitch, yet Josh never wished to explain the reasoning behind it , leading people to believe that he had "a good reason for not talking about it"
Our colleagues at Dotesports reasoned at the time that it was Josh's tendency to use over-the-top comments that were behind his ban, but Josh has always maintained that he's mentally stable and that there's no point fretting about his language, given that it's just "blue-collar humour", and nothing more.

Josh claimed that his edgy and incel-like comments that have since been spotlighted weren't a serious representation of him and were strictly jokes. He said that he's mentally stable and that fans shouldn't worry about his safety.

The article from February alleges that Josh had sexual conversations with at least one underage viewer, harbored a community on Discord that used derogatory language when speaking to and of women, and told three fans that the "perfect age" for girls is 15 to 16 years old, among other questionable behavior.
Exact date unknown (June 2019)

Following previous accusation, the floodgates began to open, bit by bit. This is how other victims gained the courage to come forward, most notably Poopernoodle, an ex-streamer who claimed that she was also a victim of Josh's abuse. But that's not all, as she would also accuse the former Method streamer of sexual assault.
Consequences
Josh

Things began to take shape immediately. Darrie, Method's General Manager, was made aware of the situation and several moments later, Josh was definitively removed from Method. In the following melee, and after the significant backlash he received on social media, it appears that Josh elected to delete his twitter account. It was plain to see: Josh and Method were no more. Their breakup was carried out for all to see.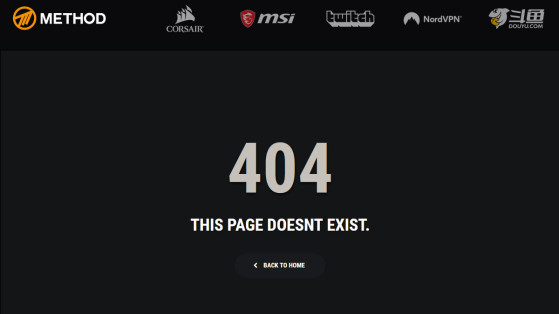 Method
There is currently no reliable way of confirming that any other members of Method were aware of Josh's actions, outside of of Djarii and Sco, who were likely conscious of some of Josh's unusual acts.
On the other hand, Sascha Steffens, Co-CEO of Method, was later accused of having harassed AnnieFuchsia with the goal of eliciting favours from her. While they waited for a third-party investigation to investigate the legitimacy of these claims, the organisation elected to temporarily suspend his pay. He would go on to defend himself in a now-inaccessible Twitlonger, making it his word against hers, and leaving any resolution dependent on the findings of an independent committee.
All this is a serious blow for Method who, following several recent defeats in during various Race to World Firsts and other competitions, must now respond to serious accusations against some of their members. Players, websites, and companies alike have all decided to distance themselves with the Method brand, severing the link between themselves and the now-disgraced organisation.
Here is a list of just some of players and organisations that decided to disassociate themselves from Method, at least the time being:
Esfand

Snowmixy

Naowh

Payo

FanbyteMedia

Wowhead

PreachGaming

TipsOut

Ziqo

Jdotb

Drjay

Cayna

Graycen

Ellesmere Gaming

Creek

Darrie

Corsair

Djarii

Venruki

Dratnos

Meeres

Gingi

Nugiyen

Gallywix Boost Community

Musclebrah

Viklund

Mightymouse

NordVPN and all other sponsors

Rogerbrown

Scripe

Voci
On the evening of June 25th, Darrie announced on twitter that she was stepping away from the Method organisation. She mentioned being unable to stomach Josh's decisions and reasoning, in addition to being uncomfortable with accusations facing Sascha. She doesn't presume herself to be innocent in all this and believes she has let the community down. All she can do is hope that this sort of thing never happens again.
Ultimately, all that's left was for Sco, the Guildleader and CEO of the Method organisation, to eventually release a TwitLonger apologising to the community. On June 26th, the Method guildleader addressed some of the accusations leveled at certain members of the Method roster, including Josh, of course. He also stated that he was taking a temporary leave of absence in order to "contemplate my future, as well as Method's", believing that he's failed the World of Warcraft community, one that had shown him so much support in all their endeavors.

I'll be taking all the necessary steps to ensure that our staff and talent, who had absolutely no part in this, receive all the support that they need. They are amongst the hardest workers in the industry and deserve every opportunity that comes their way. I understand and support their decision to step aside, this was management's failure, not theirs.
Let's hope that the victims can take solace in the fact that their abusers have faced justice, and that the other members of Method organisation are innocent and come out of this situation unscathed. To our knowledge, it appears that none of Method's roster of players (both in PvP and PvE) have been accused of any misdemeanors, besides Josh, of course.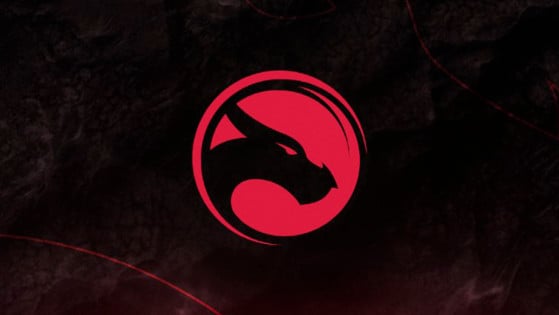 Exactly one month on from the unexpected fall of the legendary guild Method, a new guild and org has been revealed: Echo. Containing the majority of Method's former players, its objective is clear: to be the best guild in World of Warcraft: Shadowlands and any future expansions.