Genshin Impact has been released for less than 15 days but players are already starting to get impatient with the lack of content once the maximum level is reached. If you are one of those people, don't worry, the game has not finished surprising you yet.
Once the maximum Adventure Level is reached, players can quickly start to circle in the face of the possible lack of farming. The solution might not be very far since it would appear that some of the chests available in the game would reappear after a certain time.
Is possible to farm chests thanks to their respawn?
Several confirmed players would have noticed during their daily walks in Teyvat that chests, previously looted by them, would have mysteriously reappeared. Simple bug or real respawn?
After several searches, it would seem that all this isn't a bug, but indeed an algorithm for the reappearance of chests, set up by MiHoYo.
Please note, however, that not all chests seem to benefit from a respawn. Right now it looks like only Common chests can respawn. The Exquisite, Precious, and Luxurious chests would therefore only be "lootable" once.
And again, in terms of respawn, not all common chests would necessarily be affected. Some players claim that chests unlocked by killing mobs reappear, while those requiring puzzle solving don't reappear.
It's difficult to establish a true routine regarding this respawn. For now, it seems that the chests respawn 24 hours after the last search. In addition, the chests would be generated randomly, so it's difficult to establish a chest farm route in advance.
A reward to match your level
But all that doesn't stop there since it seems that the respawn only concerns players who have reached a high level of adventure (over 30). Another element would be brought to light: the rewards contained in the chests evolve according to your level. Thus, the higher your level, the more interesting the rewards.
We can then wonder if it's not better to keep certain chests closed (such as luxury chests), and wait until you have a high level of adventure, before opening them.
Attention, please take the information given here with care. At present, no respawn pattern has been officially declared, the elements collected are based on observations.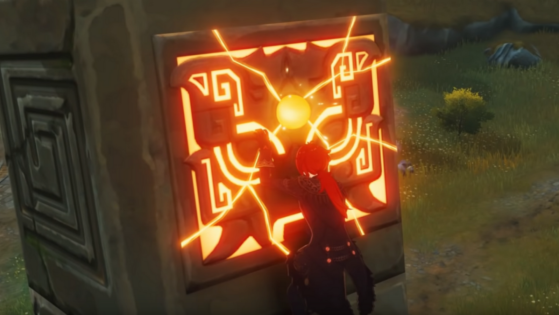 Wind, fire, water, ice, lightning and earth, are the elements which can interact with each other in Genshin Impact, there is also an elemental reaction system which can lead to different effects and we explain all the subtleties to you in our guide.
Original content by Célia "Lolisa".