Paimon is back and she has some news for all players: a new Genshin Impact event is happening in a few days.
The Marvelous Merchandise event brings the opportunity to open Boxes o' Marvels with exclusive rewards. Players need to be Adventure Rank 12 or higher, find the merchant called Liben, and give him specific materials.
Event details
During the event, Travelers can look around Mondstadt for Liben the merchant. Give him the materials he requires to open Boxes o' Marvels, which contain Primogems and other rewards.

After exchanging for Boxes o' Marvels five times, a Mega Box O' Marvels will be unlocked, which provides Travelers with additional rewards that include Primogems, Hero's Wit, Mystic Enhancement Ore, and Mora.

Liben will randomly provide Travelers with seven different types of Box o' Marvels rewards. Travelers can preview the contents of each Box o' Marvels before opening them. Rewards may also differ for each player according to their game progress. Travelers can enter other players' worlds to exchange for their desired Box o' Marvels rewards.

Travelers can submit materials to Liben only once per day. Please mind the daily refresh time of the rewards, as any unused chances to open Boxes o' Marvels will be lost.
The event will take place between April 16 and April 23.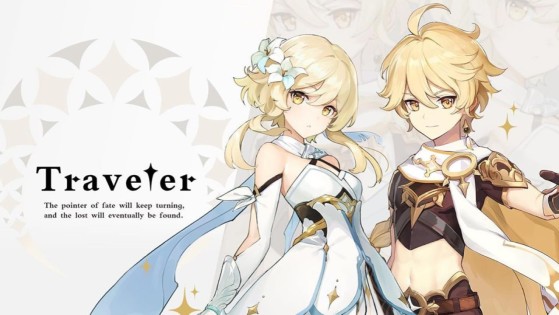 We Will Be Reunited suggests that it will focus on the Traveler, as they investigate the goings on of the Treasure Hoarders and Abyss Order.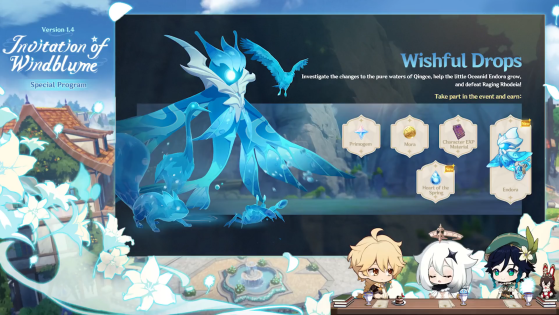 It's time for the denizens of Teyvat to calm Rhodeia's anger once and for all. During the "Wushful Drops" event, you'll be able to earn a number of rewards — including a cool little pet, Endora.