The new Assassin's Creed Valhalla DLC, Wrath of the Druids, was due to be released on April 29, but will now release May 13.
This two-week delay is to allow the team to deliver "a more refined experience", and an upcoming article should "provide transparency and share insights" into Ubisoft's development process.
After the recent reaction to their new take on transmog, it seems that Ubisoft wants to make sure Wrath of the Druids is released without any issues.
The Wrath of the Druids will take Eivor to Ireland, where the player will find members of a druidic cult and can dive into Gaelic folklore. Haunted forests, gorgeous landscapes, and more inviting locals will greet Eivor. While the Irish reception may be warmer than the English one, it is certain that there will be enemies to fight through.
The Wrath of the Druids DLC is purchasable separately, or through the Season Pass for $40. The Season Pass is included in the Gold and Ultimate Editions of Assassin's Creed Valhalla, and will also grant access to the second DLC, The Siege of Paris, which is due to release later this year.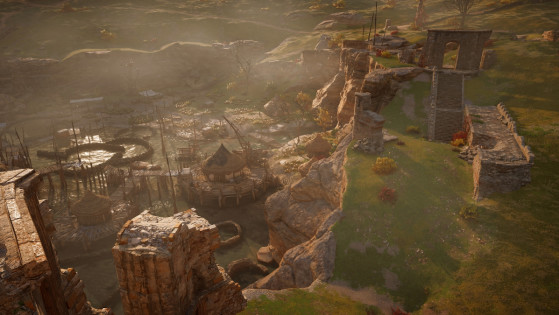 Artifacts, such as tattoos or treasure maps, are scattered all over the map. Here's the location of the treasure in Lincolnscire.