Yesterday, Respawn Entertainment, the team behind the franchise Titanfall, announced that Apex Legends has more than 100 million players registered.
To celebrate, the company posted a brief video (it lasts less than one minute) with some user footage and the game's characters. However, during the 43-second mark (screenshot below) something new was shown.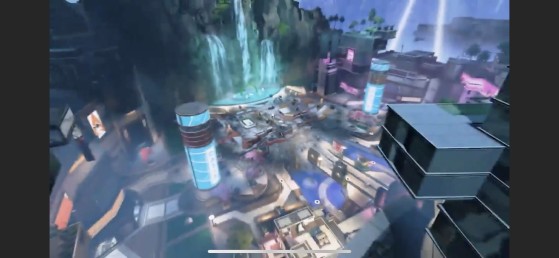 It looks like Apex Legends is getting a new location soon. What's more, at the same mark, the Legend Mirage looks at the sky and sees what looks like an unannounced playable character, "flying around". Unfortunately, everything happens too fast to know for sure.
Perhaps we will know more about these mysteries when Season 9 starts on May 4. Considering Respawn has already said that the upcoming season will be heavy on Titanfall content, the new Legend might be related to that IP.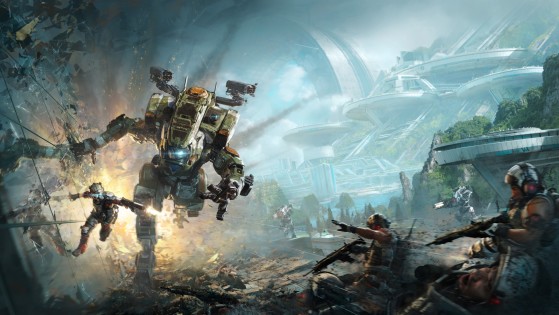 Respawn confirms Season 9 will be heavy on Titanfall content
The two Respawn shooters will come together in the upcoming season of the popular battle royale.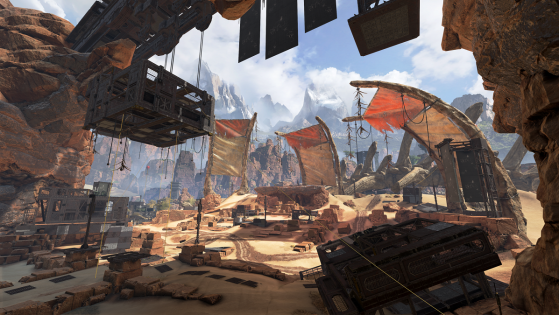 Season 9 of Apex Legends isn't far, and it looks like there might be a new Arena Mode. Here's how to unlock the teaser.