Apex Legends players are always excited to discover a new Legacy set. These special packs contain a banner pose, melee weapon skin, and an introductory phrase. At the moment there are nine, but a new one is introduced each season.
While the first leaks suggested that Crypto is the featured Legend in this ninth season, Respawn Entertainment may well have changed its plan somewhat. Revenant could well be the next to be entitled to a legendary melee weapon.
In any case, this is what several dataminers suggest. We have to mention that the Robot-Assassin Legacy set was leaked a few weeks ago. We have therefore already been able to discover that it was actually a scythe that will have to be shaken to assemble and thus form the blade of the weapon.
The leakers seem convinced that it will be the next addition to the game. GarretLeaks even indicates that the leak concerning Crypto and his melee weapon could be completely false, since at the moment there are only two sets in the files of the game. None would be related to Crypto.
If we stick to the leak, the event that will introduce this Legacy set will arrive on Apex Legends on June 29th . Three skins for Caustic, Fuse and the Hemlock should also be available.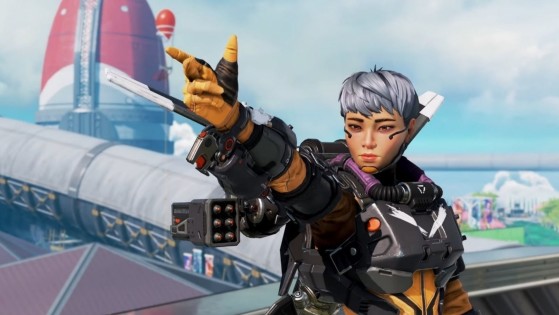 The newest character in Apex Legends receives a showcase that explains her main abilities and skills. Warning: she's a flying threat.