In a game as deep as Genshin Impact, being able to find certain things and track your progress is crucial. 
Now, you can access an interactive map, which allows you to see the locations of almost all important in-game features: 
Waypoints

Oculi (Anemoculus, Geoculus & Crimson Agate)

Shrines of Depths

Heat sources (such as campfires)

Chests

Local specialities (such as Jueyun Chillis and Lamp Grass)

Materials (such as Bamboo Shoots or Electro Crystals)

Ore 

Monsters (from standard enemies to bosses)

The Unusual Hilichurl

Puzzles

World Quests

Books/Recipes

Investigative items (such as Artifacts or Geo Sigils)
It's available in 13 different languages from around the world, and is completely free to use.
You can access the map by following this link. There's also a function to sign in to your miHoYo account, so that you can save your progress and any custom pins you've added to the map.
Ultimately, this is an official version of something that has already existed in the shape of Map Genie and others, which proved to be popular with players. However, official support is always a good thing, especially when not locked behind a paywall for the customisation features.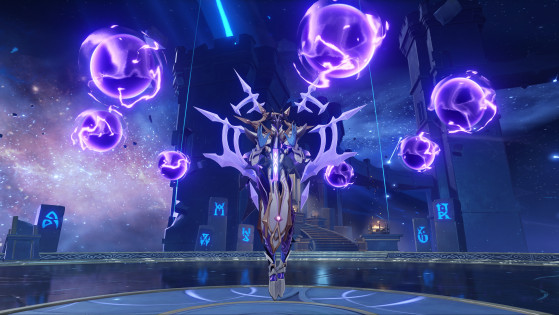 Version 1.5 will bring new playable characters, bosses, systems and much more.